Where Trail Blazers Stand as Franchise-Defining Draft Approaches
The latest intel on the Blazers' draft plans, Damian Lillard's mindset, and the case for Zion Williamson.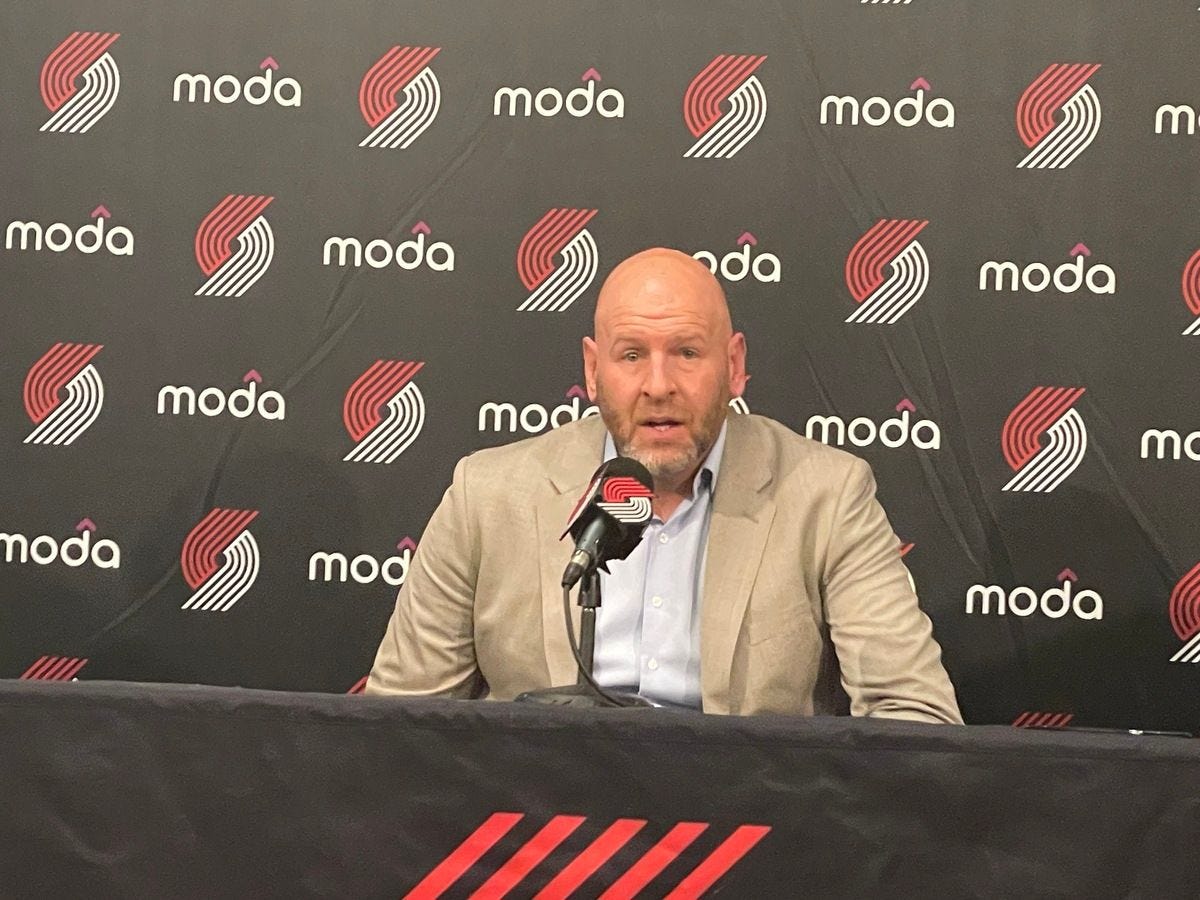 Not to be dramatic, but the next 48 hours are among the biggest in Trail Blazers franchise history.
Portland holds the No. 3 overall pick in Thursday's draft and will have the opportunity to select one of either G League Ignite guard Scoot Henderson or Alabama forward Brandon Miller, two prospects that would go first or second in most drafts that don't include Victor Wembanyama.
After Wembanyama officially heads to San Antonio, and Charlotte takes either Henderson or Miller with the second pick, Blazers general manager Joe Cronin will have five minutes to make the biggest decision of his career thus far—keeping the pick or trading it.
Since the disappointing end of the 2022-23 season, the Blazers' messaging both publicly and privately has been consistent: they still plan and hope to build around Damian Lillard, who as of this second is not looking to leave Portland. Last month, the lottery balls bounced in their favor as they moved up from the fifth-best odds to land the third pick in what most executives consider a three-player draft at the top.
The assumption since lottery night has been that Cronin will be not just open, but highly motivated, to move the third pick for win-now help that will keep their window of contention open with Lillard. The same handful of names has circulated around the league, and some of them are more realistic than others.
This post is for paid subscribers