Trail Blazers Host G League Ignite's Scoot Henderson. Can He Play With Damian Lillard?
Henderson is the most-hyped non-Victor Wembanyama prospect in the 2023 NBA Draft.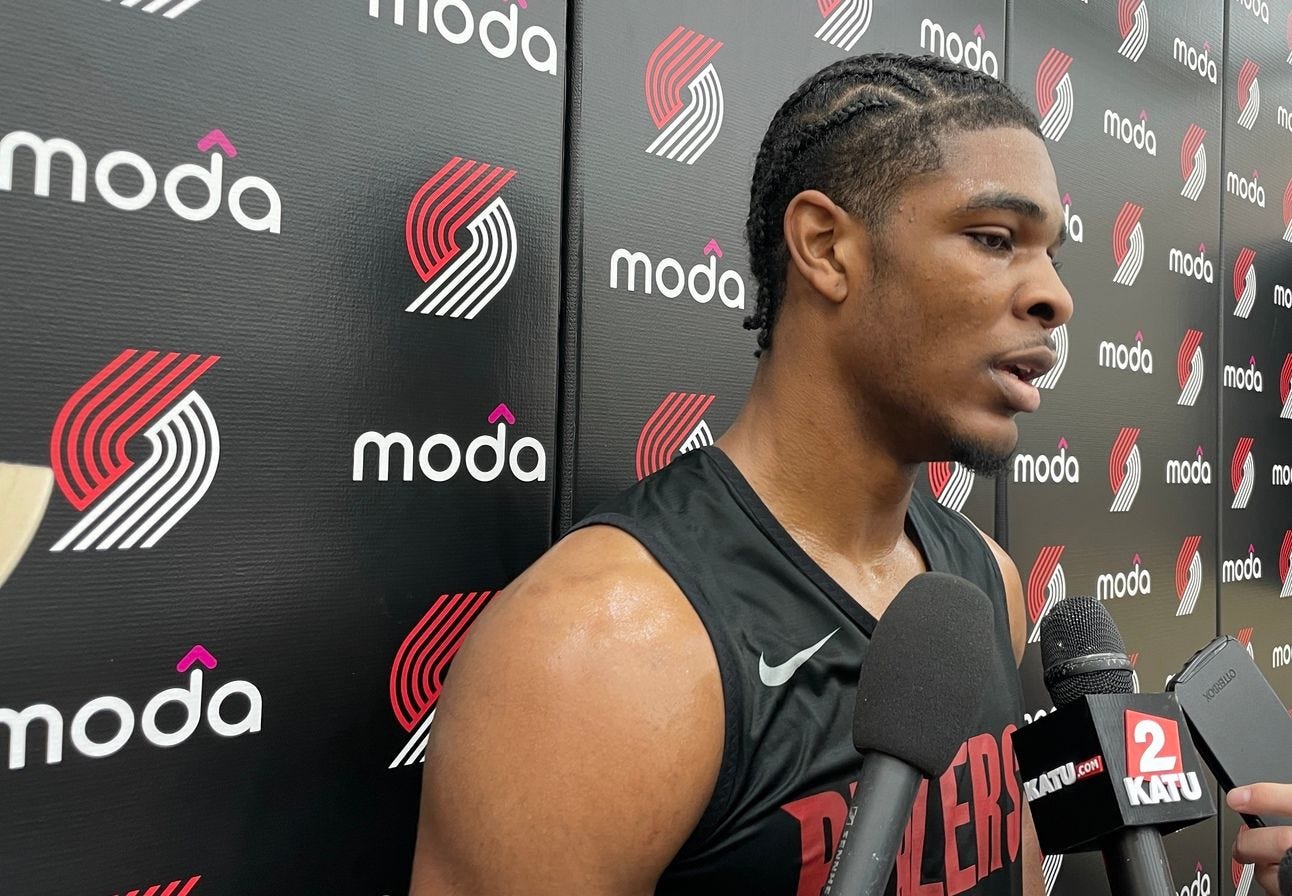 TUALATIN, Ore. — The Trail Blazers hosted their most significant workout yet in the predraft process on Saturday morning: a solo visit G League Ignite guard Scoot Henderson.
Henderson's workout was the second the Blazers have done with someone who may be in play with the No. 3 overall pick, following the back-to-back solo workouts of Overtime Elite twin brothers Amen and Ausar Thompson earlier this week. Most draft evaluators view Henderson as the second-most talented player in the draft class next to Victor Wembanyama, but word persists in league circles that Charlotte may opt to take Alabama's Brandon Miller with the second pick.
That will put the Blazers in an interesting position. Having the consensus second-best player in the draft fall to them at the third pick is a great spot to be in, but it gets complicated when that player is a 6-foot-2 point guard. Portland has one of those already, and it's their all-time franchise leading scorer, who is putting more pressure on the organization and front office than ever to make win-now upgrades.
The conventional wisdom around the NBA since the lottery has been that the Blazers will look to trade the third pick to veteran help, and that may still happen if the right deal presents itself. But Joe Cronin and his front office have been operating in recent weeks as though they're comfortable keeping the pick unless someone blows them away with an offer. They're one of two teams, along with the Hornets, that Henderson is granting an in-person workout before the draft. Presumably, Miller will do the same between now and June 22.
This post is for paid subscribers