Discover more from The Rose Garden Report
Comprehensive, independent coverage of the Portland Trail Blazers and the NBA from veteran beat reporter Sean Highkin.
Over 4,000 subscribers
Josh Hart Gets the First Crack at Starting Small Forward Battle
Plus other notes from shootaround in Seattle.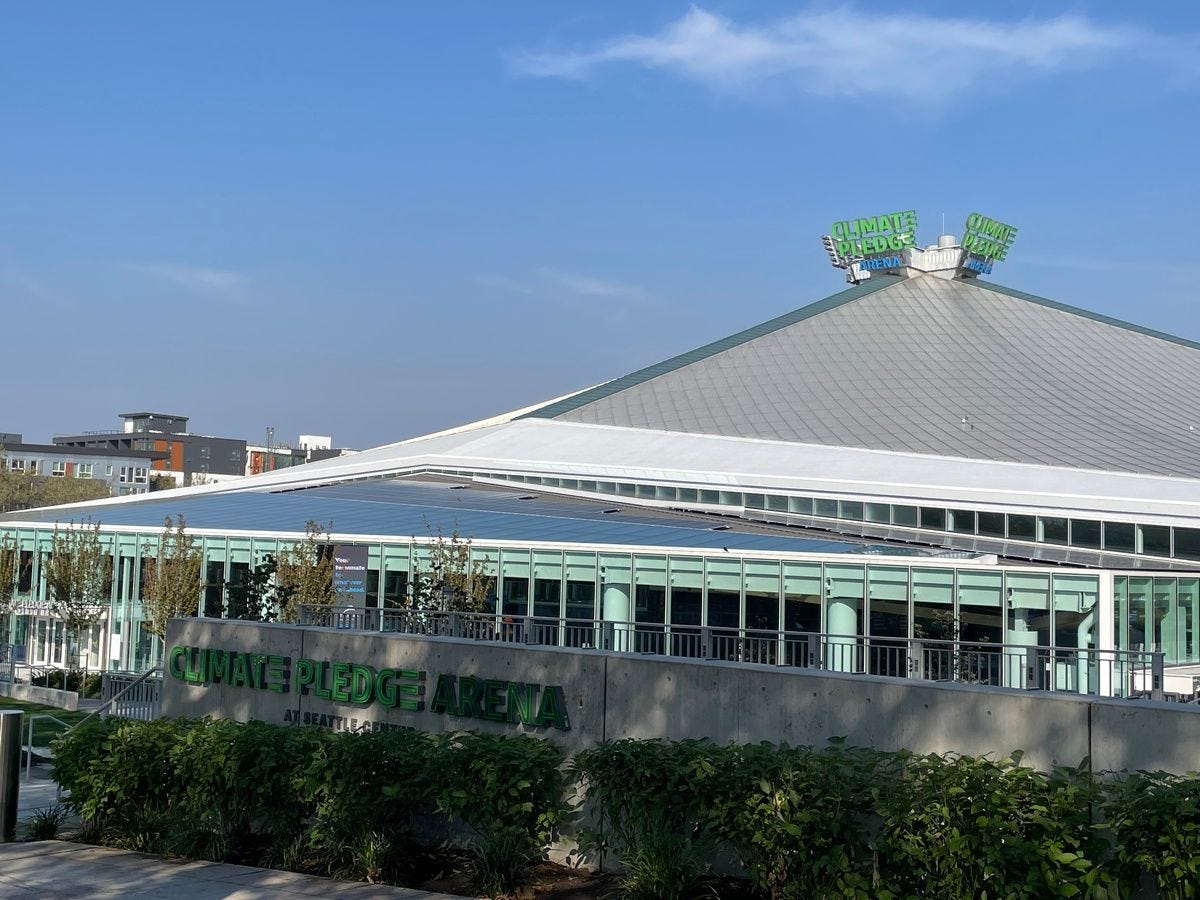 SEATTLE — The Trail Blazers' battle for the starting small forward spot won't be decided for another two weeks, but Josh Hart will get the first crack at it.
Head coach Chauncey Billups confirmed that Hart will start alongside Damian Lillard, Anfernee Simons, Jerami Grant and Jusuf Nurkic when the Blazers kick off preseason against the Los Angeles Clippers Monday night at Climate Pledge Arena in Seattle. Nassir Little and Justise Winslow will get opportunities to start throughout the preseason before Billups makes a final decision for opening night in Sacramento on Oct. 19.
That was the only big question heading into the first preseason game, which is the second of two the Clippers are playing in Seattle and the first NBA games to happen in this city since the renovations to the arena that began in 2018. The Blazers came out of the first week of training camp in Santa Barbara feeling good about where they stand.
"I feel like we're good," Lillard said after shootaround on Monday morning at the arena. "We won't learn everything about each other in this one training camp, but fortunately for us, we've been together for a couple months. Guys got back into town super-early. We spent a lot of time playing, lifting, in the locker room kind of effing around. But we know each other a lot better than we did two months ago. Doing camp in Santa Barbara was helpful. We spent a lot of time together as a group, and then it felt better on the floor. Which is super helpful and comforting for me. The next step is to do it on the floor against another team and start putting it together that way. But everything else looks good."

As preseason games go, this one will be worth tuning into—not just for the novelty of the NBA returning to Seattle, but for the star power. This game will, of course, be Lillard's first game since being shut down in January and having the core muscle surgery that sidelined him most of the 2021-22 season. But for the Clippers, it will also be Kawhi Leonard's first game since the 2021 playoffs, after he missed the entire 2021-22 season recovering from knee surgery. John Wall will also make his Clippers debut.
Billups said he won't play his starters their regular-season minutes load, but they'll get "some quality run." Lillard will certainly play more than the 18 minutes he played in last fall's preseason opener.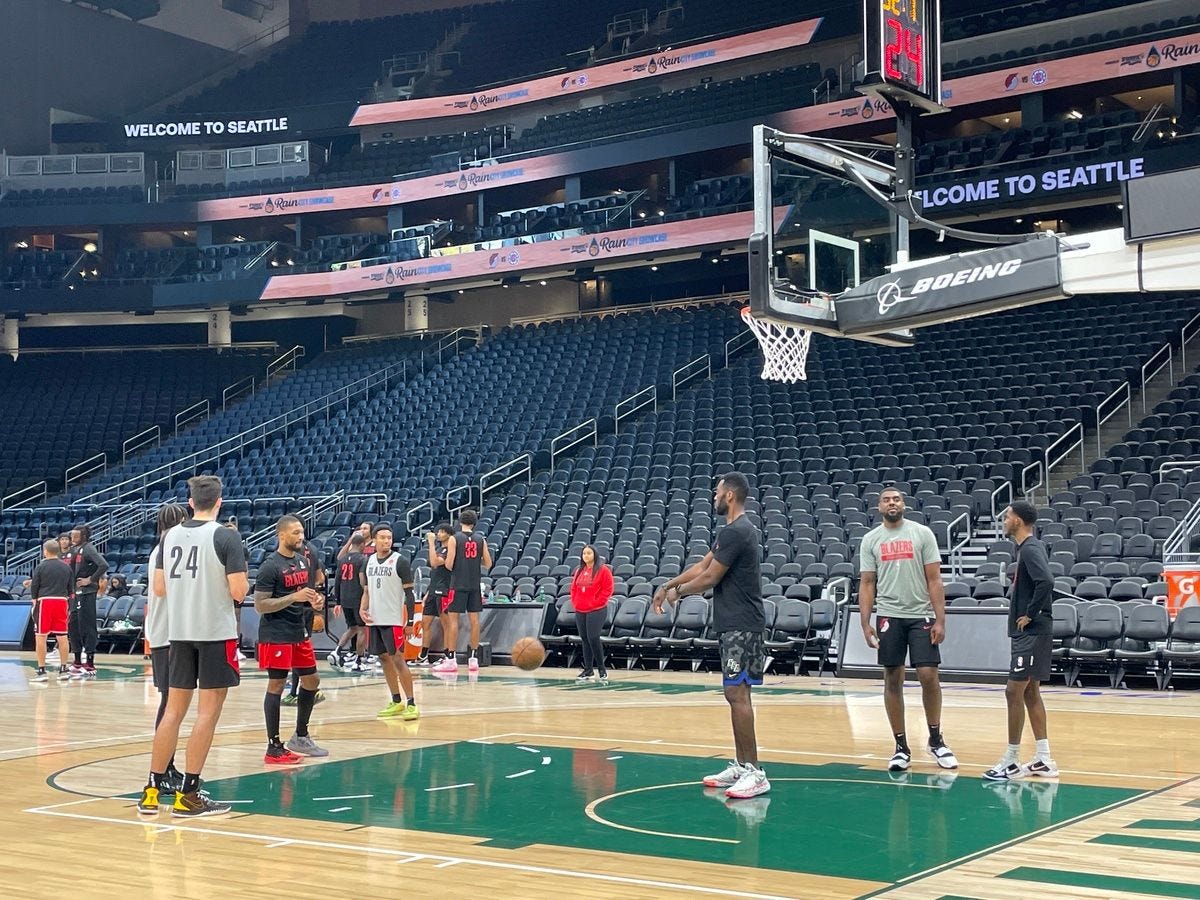 "[Billups] knows that I want to play," Lillard said. "I've done all the workouts that I can do. All the five-on-five pickup games. I've done as much of that as you can do. But the game is just different. Getting into that rhythm. I'm not coming into the preseason like, 'Oh, it's just preseason.' I want to find it. I want to get out there and hoop. So I'm pretty sure I'll be getting significant minutes. That doesn't mean 40 minutes, but I'll be out there."
With the starters playing reduced minutes, it should create an opportunity for No. 7 overall pick Shaedon Sharpe to get some run in his NBA debut. Lillard is continuing to praise the rookie, saying he's "way more talented" than he was at age 19.
"The talent has been shining through since he's been here," Lillard said. "He's a good listener, he's humble, he does everything hard, and he's making strides every day. He's picking it up quick. So that's the encouraging thing for me. But I'm not in a rush to be like, 'Alright, what's he gonna look like in the first preseason game?' like everyone else probably is. He hasn't played in a game since high school. College is a different level from high school, and the NBA is the highest level of all of them. So you've got to be patient and give him an opportunity to figure it out. And then you'll start to see. You'll start to see what we see."