Discover more from The Rose Garden Report
Comprehensive, independent coverage of the Portland Trail Blazers and the NBA from veteran beat reporter Sean Highkin.
Over 4,000 subscribers
Blazers' Free Agency Off to a Good Start, But Still Work to Be Done
Gary Payton II was a smart signing, but Portland is still one piece away.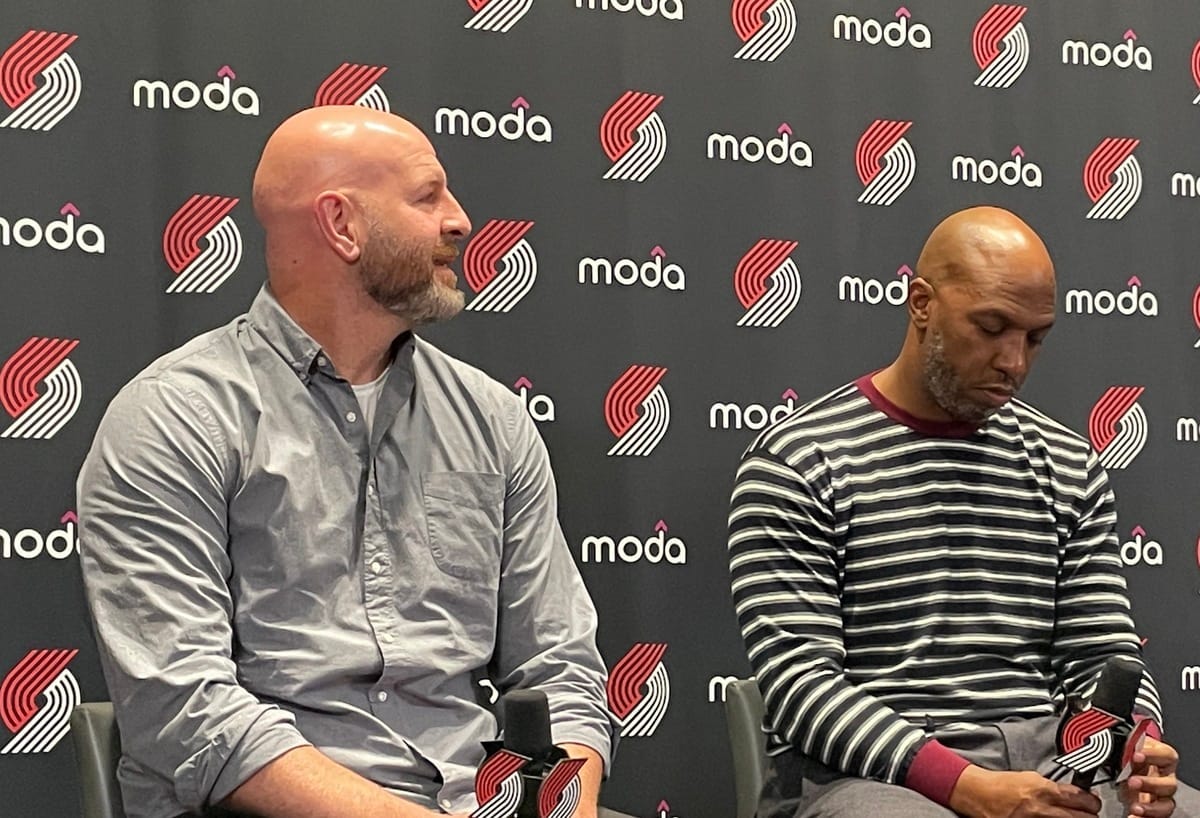 One thing's for sure: Joe Cronin and Chauncey Billups have a type.
Look at Josh Hart, the headlining piece of the CJ McCollum trade. Look at Justise Winslow, the one player that came back in the more controversial trade with the Clippers whom Cronin singled out at exit interviews as part of their core. Look at Shaedon Sharpe, the enigmatic prospect they took with the No. 7 overall pick. Look at Jerami Grant, this offseason's big trade acquisition.
What do they have in common? They all defend, and they all can play multiple positions at both ends of the floor. If you're going to build a team around Damian Lillard and Anfernee Simons, two undersized, high-scoring guards who aren't good defenders, everyone else in your rotation had better be a two-way player.
Which is why it made perfect sense that Portland's midlevel signing was Gary Payton II, who agreed to a three-year, $28 million deal late on Thursday night. Payton's defense was invaluable to the Warriors' title run—they missed him badly after he suffered a fractured elbow on the controversial Dillon Brooks foul in the Memphis series, and was impactful playing big minutes off the bench against Boston in the Finals.
If there's a concern with the roster as it stands now, it's size. Payton, Hart and Nassir Little are all a little small for a starting wing rotation. But this kind of undersized is different from the kind of undersized Portland has been in years past. All three of those players have shown an ability to guard bigger players. Still, one more 6-6 to 6-9 player in the rotation would help.
As it stands, the Blazers' offseason—re-signing Simons and Nurkic and adding Grant and Payton—is a solid B to B+. If they'd been able to pull off one of the deals they worked on for OG Anunoby or John Collins on draft night, we'd be getting into A territory, but they didn't. They still need one more impact player.
Maybe that guy comes with the Eric Bledsoe contract or one of their trade exceptions. Maybe they can peel off a Cam Johnson in the inevitable Kevin Durant-to-Phoenix deal, or maybe they can get in on the agreed-to Rudy Gobert trade between Utah and Minnesota and get Jarred Vanderbilt rerouted to Portland by sending one of those teams a second-round pick. They won't be the only team trying to be the third team in whatever blockbuster deal ends up happening, but at this point, that's the most realistic path to adding another piece.
We'll see if Cronin is able to make it happen. He's done well so far, but his draft-night assessment of the roster as "not good enough" still holds true.
Stray thoughts…
Nurkic's new deal came in at four years and $70 million, right where I pegged it before free agency started. Don't be surprised if the fourth year has some sort of team option, partial guarantee or other injury protections on it, but that part isn't clear yet.

Jabari Walker told reporters at Summer League practice today that he hasn't had any discussions with the Blazers about his contract, or whether that may be a standard NBA deal or the second of Portland's two-way slots. It's worth noting that Payton's deal is for a little less than the full midlevel exception, meaning that there would be some flexibility to use the rest of that money on Walker. They may wait to make that decision until after they see how he looks at Summer League.

In addition to the Simons, Nurkic and Payton signings, the Blazers also brought back Drew Eubanks on a one-year minimum deal, presumably to be Nurkic's backup. I'm skeptical he'll be cut out to potentially start in stretches if and when Nurkic misses time with injury, but they could have done worse. For what it's worth, Eubanks—a hometown kid and former Oregon State standout—became a Billups favorite by the end of last season. If nothing else, he fits the mentality the organization is looking for.
In case you missed it…
For paid subscribers, here's the scene report from the first day of Summer League practice. There will be at least two more practices here before the team leaves for Vegas later in the week. I'll be there for the first two games, on July 7th and 9th and will have plenty of coverage for you.

Over at B/R, where I'm still writing about non-Blazers stuff for the moment, I wrote about the swing the Timberwolves took on Rudy Gobert. I love the move despite the amount of future picks they gave up. I'll never get mad at a team thinking they have a window and going for it, which is something previous Blazers front offices have been afraid to do.

Erik and I recorded another podcast last night getting into the early free-agency returns, which you can listen to below or get on any of the usual podcast platforms. The tentative plan is to get one more episode in (guest TBD) early in the week before I fly to Las Vegas on Thursday.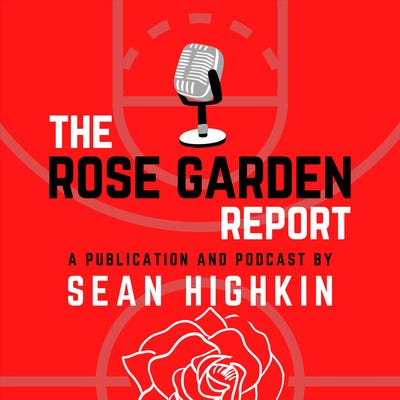 Episode 4: Free Agency Opens (with Erik García Gundersen) by The Rose Garden Report: A Portland Trail Blazers and NBA Podcast
Sean Highkin (@highkin) is joined by Erik García Gundersen (@blazerbanter) to break down the opening two days of free agency. They get into Sean's attempt to stake out Kevin Durant at a basketball camp (2:00), the Blazers re-signing Anfernee Simons and Jusuf Nurkic (13:45), the addition of Gary Payton II (19:40), where Damian Lillard stands in all of this (25:05) and some around-the-league thoughts about the first two days of moves. Subscribe to the Rose Garden Report at rosegardenreport.beehiiv.com.
https://anchor.fm/sean-highkin/episodes/Episode-4-Free-Agency-Opens-with-Erik-Garca-Gundersen-e1kngbs