Discover more from The Rose Garden Report
Comprehensive, independent coverage of the Portland Trail Blazers and the NBA from veteran beat reporter Sean Highkin.
Over 4,000 subscribers
Blazers Announce Preseason Schedule, Including Game in Seattle
NBA basketball is returning to Seattle on Oct. 3.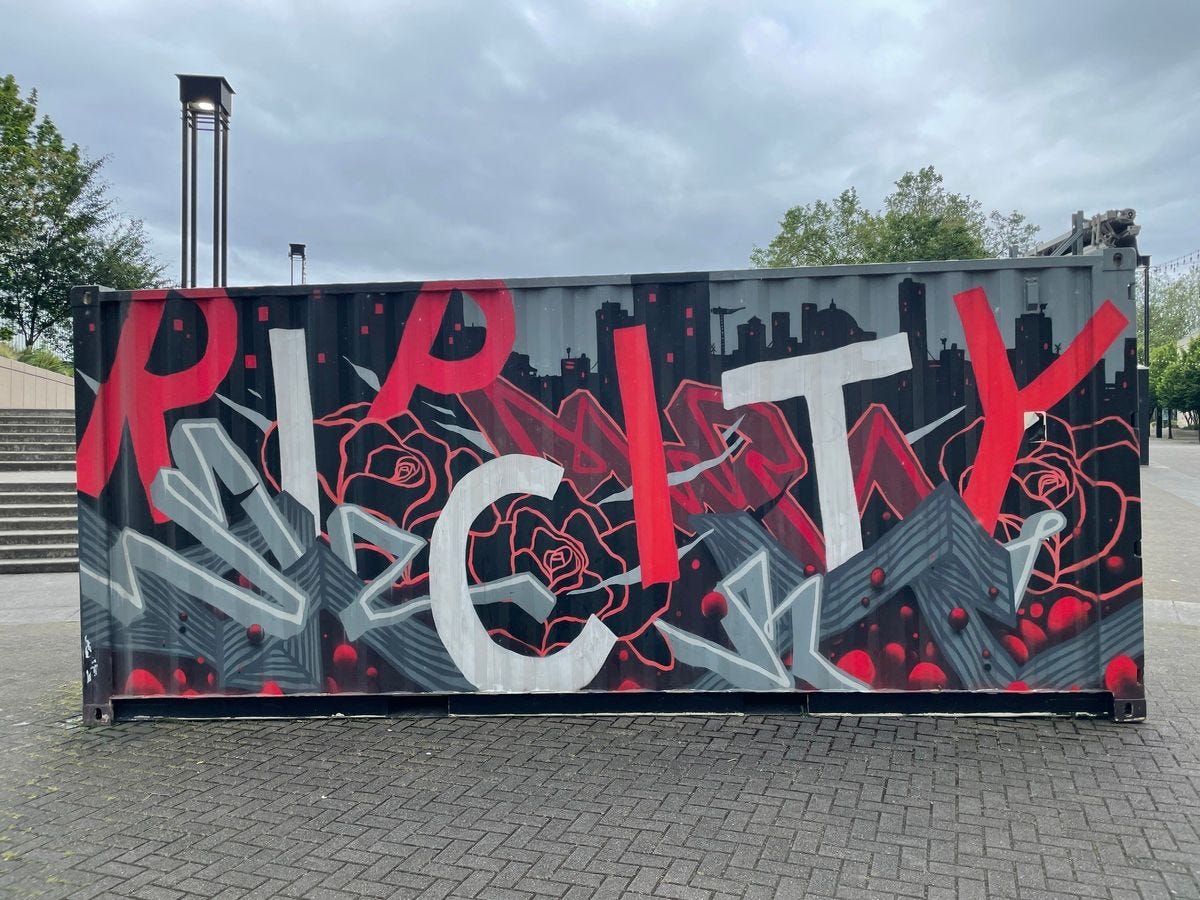 We're one day away from the kickoff of free agency. There will be a lot of news to cover here in the coming week. But for now, the Blazers' preseason schedule, for those of you who want to play ahead.
Here's the full preseason schedule, as announced by the team:
Monday, Oct. 3 - at L.A. Clippers (Climate Pledge Arena, Seattle, 7pm)

Tuesday, Oct. 4 - vs. Utah Jazz (Moda Center, 7pm)

Thursday, Oct. 6 - vs. Maccabi Haifa (Moda Center, 7pm)

Sunday, Oct. 9 - at Sacramento (Golden 1 Center, 6pm)

Tuesday, Oct. 11 - at Golden State (Chase Center, 7:30pm)
The notable thing here, of course, is the inclusion of a game against the Clippers in Seattle at the newly renovated Key Arena (now known as Climate Pledge Arena). This will be just the second NBA game that's been played in Seattle since the Sonics left for Oklahoma City in 2008—the Warriors and Kings played a preseason game there in 2018, just before the renovations began.
Andrew Grief of the Los Angeles Times had a good story today detailing how the Seattle game was spearheaded by Chauncey Billups and Clippers coach Tyronn Lue.
With speculation about expansion the loudest it's ever been, there will be plenty of attention on the arena and the response to the game from fans in Seattle. By all accounts, the revamped arena worked very well for the Kraken in their inaugural season in the NHL, and the Storm are currently in the middle of the WNBA regular season. My brother saw Paul McCartney there a couple months ago and had great things to say about the building. I have my eye on the Iron Maiden show up there in late September, just a few days before this Blazers-Clippers game (which I would imagine I will be making the drive up to cover).
On expansion: it's been a badly kept secret in NBA circles for a couple of years that Seattle and Las Vegas will be the next two cities to get franchises. I thought the way Adam Silver addressed it at his pre-Finals press conference a few weeks ago was noteworthy. He repeated the company line that expansion isn't imminent, but gave the game away a little bit when he followed that up by heaping praise on Seattle and Vegas, despite the reporter who asked the question not mentioning those cities or any other. If the league was simply not considering expansion at all, why would Silver single out those two cities unprompted, unless they were the ones the league had already decided on? It was about as believable as the Vulcans' statement the same day that the Blazers are not for sale.
Stray thoughts...
The team announced they extended the qualifying offer to Anfernee Simons ahead of tomorrow's deadline, meaning he'll be a restricted free agent. Not that it will matter—he's going to be back in Portland and the agreement should come quickly tomorrow after free agency opens.

A couple of local media notes that I think will be great for Blazers fans—coincidentally, both related to my good friend A.J. McCord's recent departure from the Portland market to Arizona. Both of her gigs here, TV and radio, were filled this week with two great choices. Brenna Greene, who has done an awesome job covering Gonzaga sports for a few years up in Spokane, announced she'll be replacing A.J. as KOIN's new sports anchor and reporter. Give her a follow. She's going to be great here.

And just minutes ago, Danny Marang announced that he's taking over as Dusty Harrah's co-host on 1080 The Fan. I've known about this one for a while but was sworn to secrecy, and now it's out and I couldn't be happier about it. Danny was on this very podcast over the weekend talking about the Shaedon Sharpe pick and other offseason happenings. The alliance is trending upward.
In case you missed it...
In addition to Danny's appearance on the pod, I recorded an episode yesterday with my buddy James Edwards III of The Athletic, who has covered Jerami Grant for the past two seasons with the Pistons. He gave me some great insights into the trade and how he thinks Grant might fit in Portland.

My free agency preview dropped yesterday, for paid subscribers only. Get on board if you're not already.

You may notice that the site logo and Twitter profile picture have changed. Last night, I got a DM out of the blue from one of my followers, @redcoatturncoat, sending me a new logo he made me. I liked it a lot better than the one I made in about five minutes using my extremely limited Photoshop skills, so I'm using it now. Besides the new logo being great, I was touched that someone likes what I'm doing enough to make me that, completely unsolicited, this early into the venture.

Here's an appearance with Dirt & Sprague on 1080 from this morning: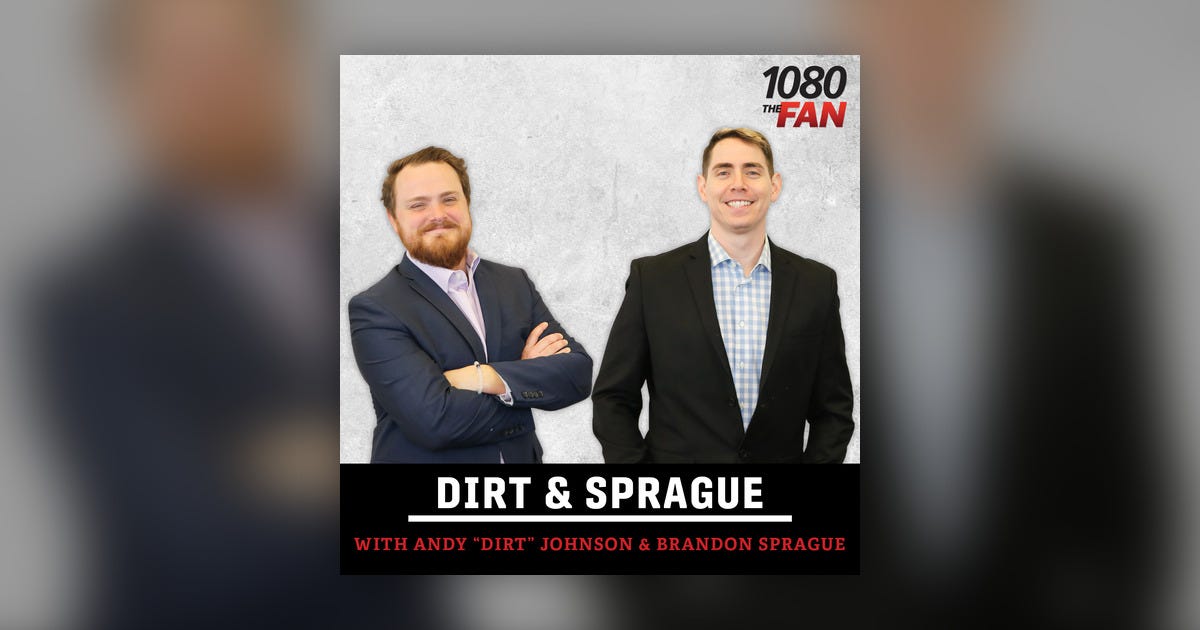 Daily Ticker 6-29-22 - Dirt & Sprague - Omny.fm
Sean Highkin and his Rose Garden Report join the Daily Ticker with his insights and nuggets regarding all that the Blazers have on their agenda for the offseason with Free Agency ready to begin this week.
https://omny.fm/shows/dirt-sprague/daily-ticker-6-29-22