Discover more from The Rose Garden Report
Comprehensive, independent coverage of the Portland Trail Blazers and the NBA from veteran beat reporter Sean Highkin.
Over 4,000 subscribers
Blazers Abruptly End Jersey Sponsor Partnership With StormX
The team announced on Friday that they will search for a new jersey patch partner.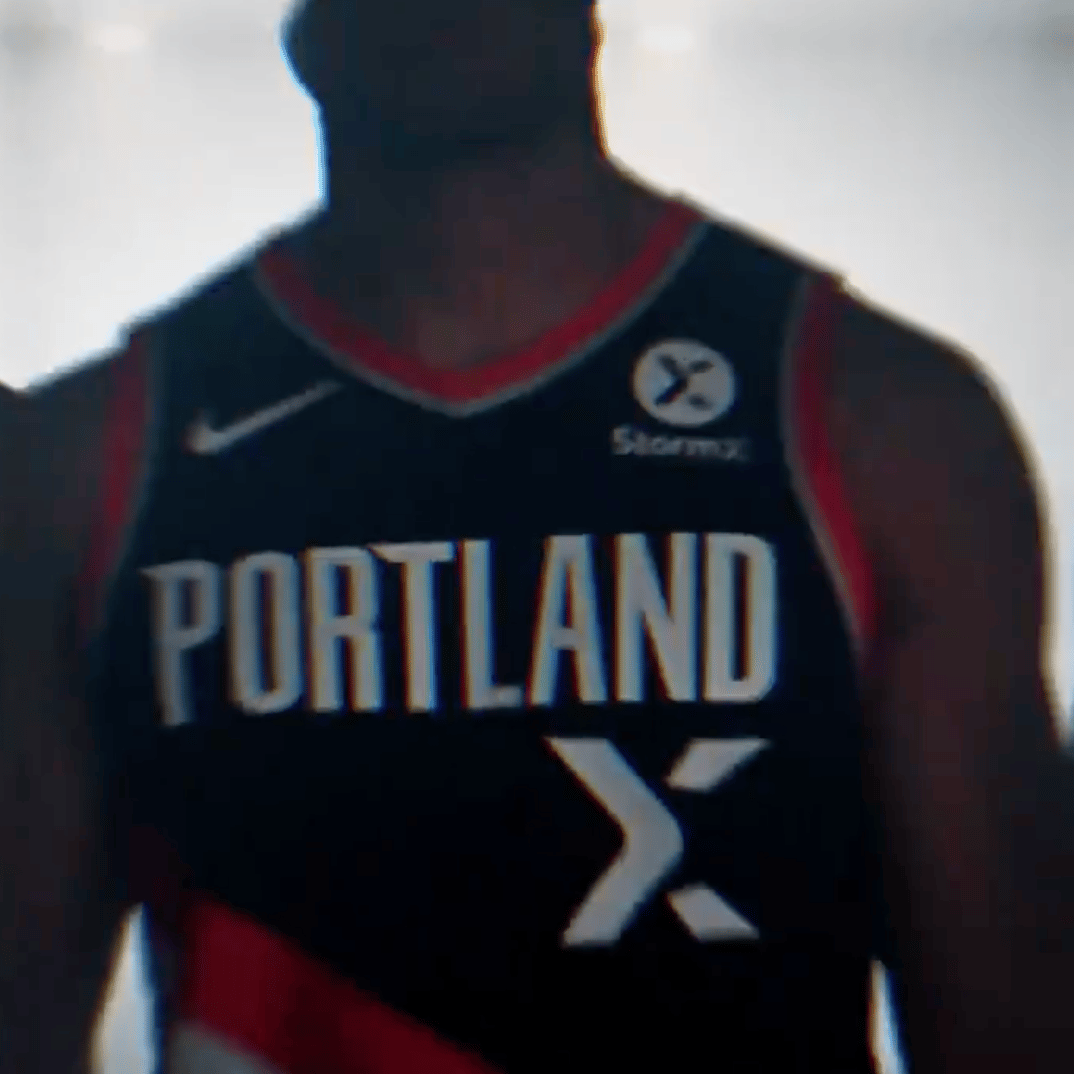 SANTA BARBARA, Calif. — Just over a year ago, the Trail Blazers announced a jersey patch partnership with StormX, the first-ever NBA team sponsorship with a cryptocurrency company. On Friday, that partnership came to an abrupt end.
"As we tip-off the 2022-23 season, we will launch a search to identify a new jersey-patch partner as we've ended our current relationship with StormX," the team said in a press release early Friday afternoon. "We'll share additional information in the near future on this exciting new opportunity."
This change appears to be a new development. When the Blazers conducted media day in Portland on Monday, every player wore a jersey with the StormX logo. The team also shot the entire season's worth of in-game segments and promotional photos that day with the StormX patch on their jerseys.
"We are extremely excited to have our team wear such a groundbreaking, revolutionary company on the front of our jerseys," then-Blazers CEO Chris McGowan said in a statement at the time the partnership was announced in July (McGowan stepped down from that role in November of 2021 and was replaced as president of business operations by Dewayne Hankins). "StormX is a fresh, energetic company with Pacific Northwest roots that can educate and motivate Rip City around cryptocurrency and earning Crypto Cashback. I look forward to taking these next steps together as partners."
According to the team's July 2021 press release announcing the partnership, StormX co-founder and CEO Simon Yu is a Portland native and Blazers fan. I have reached out to Yu for comment on the end of the partnership.
The Blazers' previous jersey patch sponsor was the pain reliever BioFreeze; that partnership began in 2018 and ended in 2021.