Discover more from The Rose Garden Report
Comprehensive, independent coverage of the Portland Trail Blazers and the NBA from veteran beat reporter Sean Highkin.
Over 4,000 subscribers
Warriors Drop Complaint Against Trail Blazers Over Gary Payton II Trade
"We are moving on, and glad to put this behind us," the Blazers said in a statement.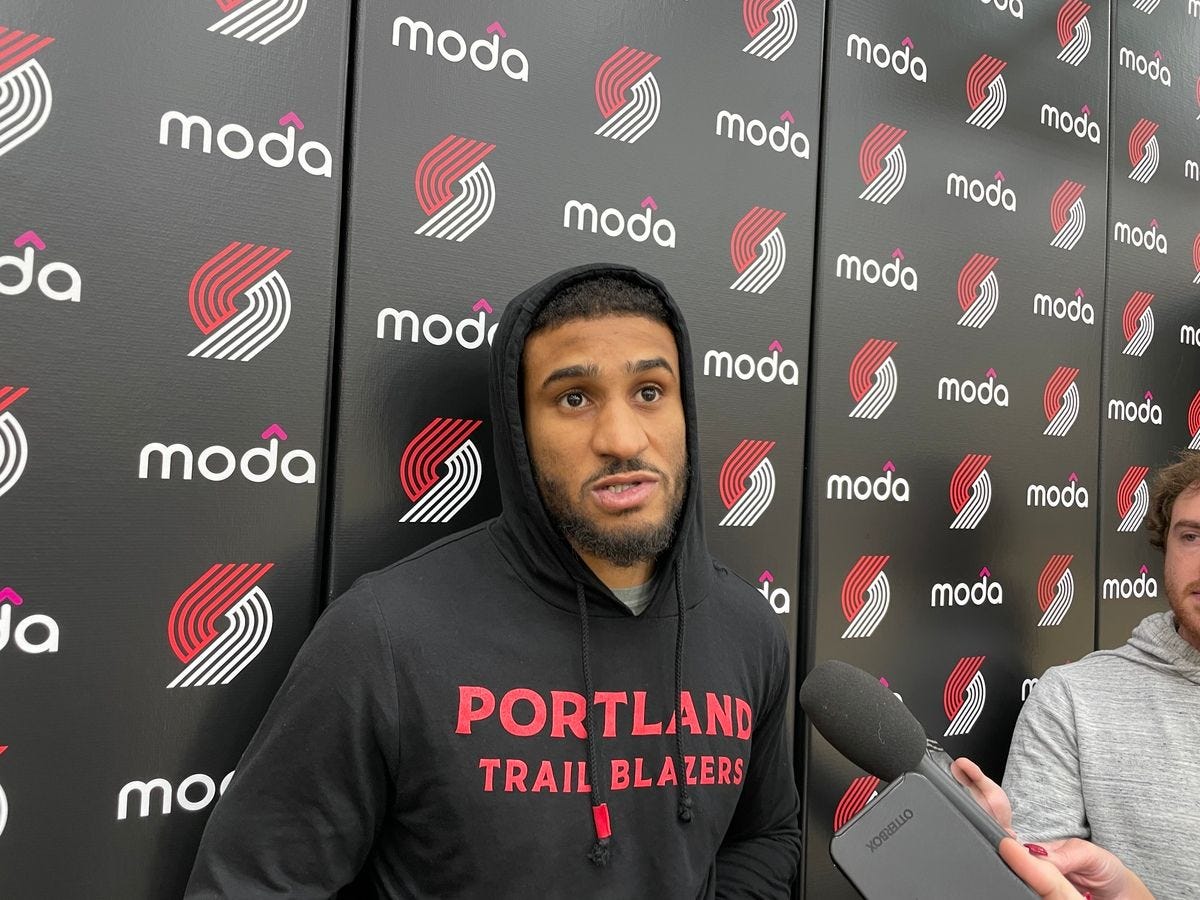 The long, strange saga of February's Gary Payton II trade has finally come to a close. After the Warriors held up the trade for several days over concerns that the Trail Blazers mishandled Payton's core muscle injury and withheld medical information from them throughout trade negotiations, Golden State ultimately accepted the deal while indicating they planned to pursue a complaint with the league office about Portland's handling of Payton.
On Saturday, Turner Sports' Chris Haynes reported that the Warriors had decided not to pursue that complaint with the league office, a development the Blazers confirmed.
"The Golden State Warriors have decided to not pursue a grievance against the Blazers over the Payton trade," the team said in a statement on Saturday afternoon. "We are moving on, and glad to put this behind us."
At the Feb. 9 trade deadline, the Blazers agreed to trade Payton back to Golden State for five future second-round picks as part of a four-team deal that landed Kevin Knox II in Portland from Detroit and sent James Wiseman, the Warriors' 2020 No. 2 overall pick, to the Pistons.
The following day, the Warriors failed Payton's physical, claiming he would have to miss up to three months due to lingering issues with the core muscle surgery he underwent in July shortly after signing with the Blazers as a free agent. That same day, a report from The Athletic alleged that the Blazers had pressured Payton to play hurt and given him shots of Toradol, a claim Payton's agent, Aaron Goodwin, went on record to dispute.
Payton missed the Blazers' first 39 games of the season recovering from the surgery, and appeared in 15 of the 20 games following his Jan. 2 debut, with his five missed games being due to injuries unrelated to the core muscle issue. He played 22 minutes in a win over the Warriors the night before they agreed to the trade.
Two days after the failed physical, the Warriors decided to accept the trade. Payton has yet to play for Golden State, but head coach Steve Kerr told reporters on Saturday—the same day the Warriors decided not to pursue action against the Blazers—that he's likely to make his debut on Sunday against Minnesota.