Discover more from The Rose Garden Report
Comprehensive, independent coverage of the Portland Trail Blazers and the NBA from veteran beat reporter Sean Highkin.
Over 4,000 subscribers
Trail Blazers Unveil New 'Statement' Uniforms
Damian Lillard had a hand in designing the team's newest jerseys.

The Trail Blazers have officially unveiled their newest "Statement" jersey, which they will wear at select games throughout the season. An early version of the jersey leaked in video-game screenshots from NBA 2K23 a few months ago; now, it's out officially with some more details about the design and backstory.
Damian Lillard had significant input in the design; it was his idea to prominently feature the pinwheel logo. The team posted a video on their website going into more depth with Lillard on the thought behind the design and some of the details.
Casey Holdahl

@CHold
"I wanted to do something with the pinwheel on it, we don't have any uniforms where it's just the pinwheel. That was something that I knew I wanted to do, so we did that." -- @Dame_Lillard
The new @trailblazers "Statement" jersey.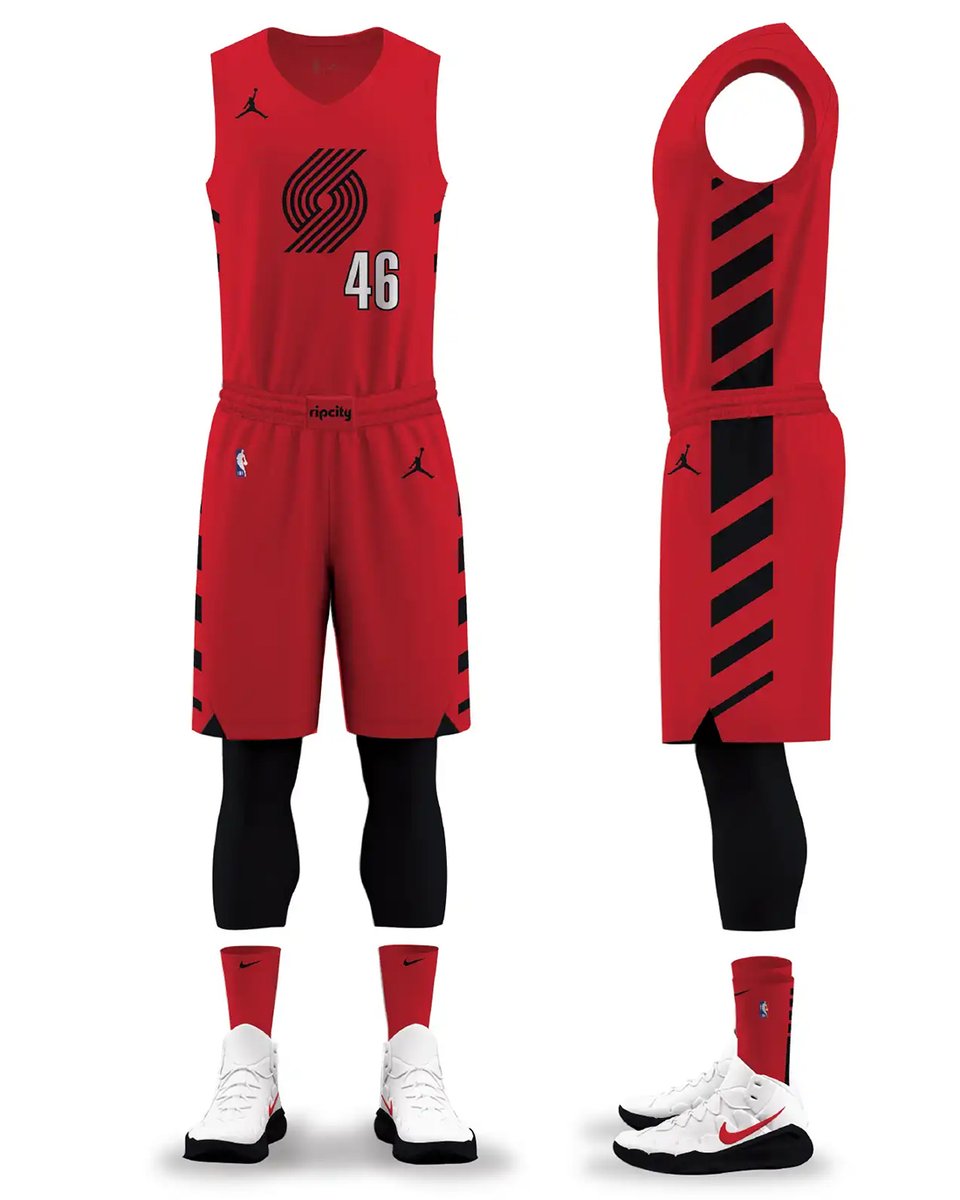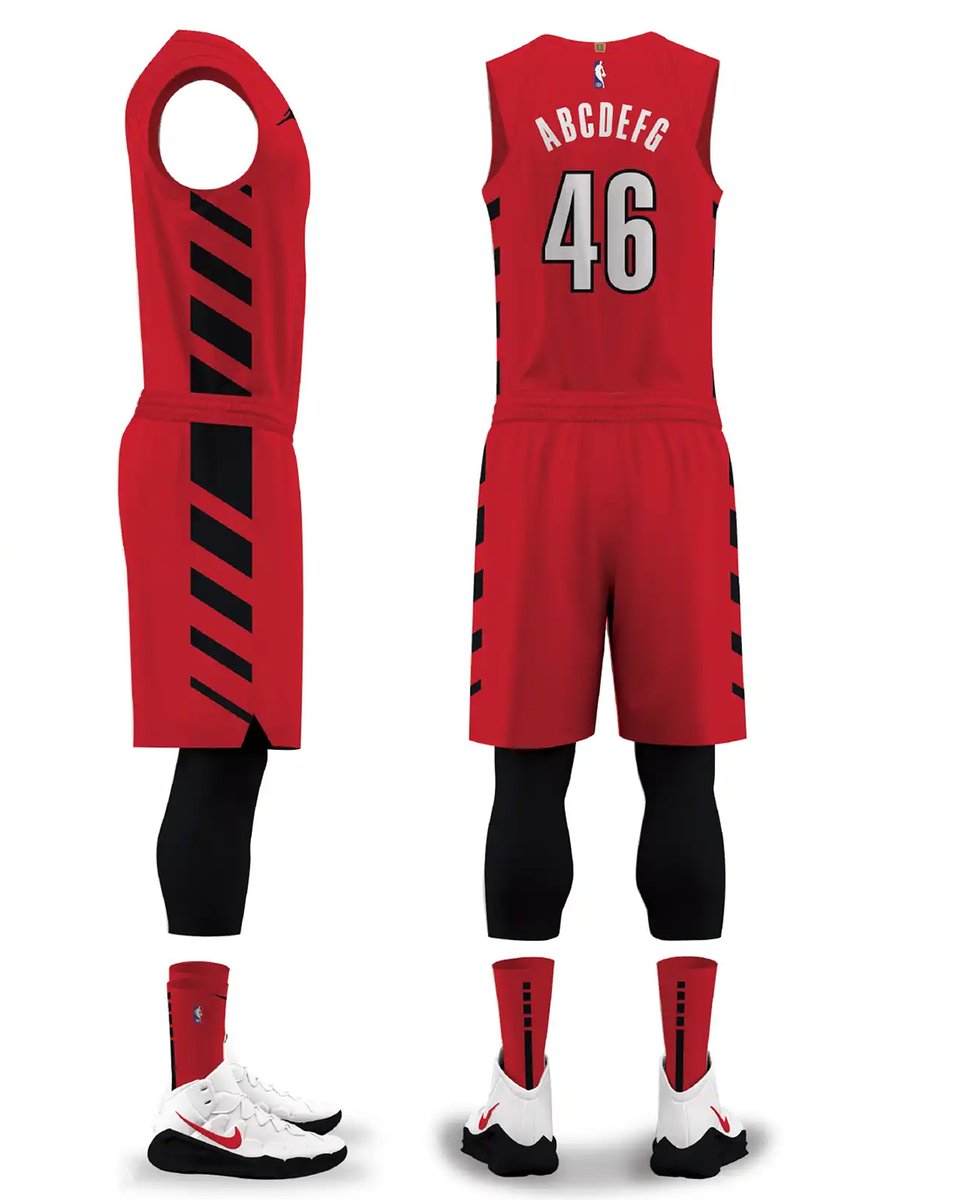 Oct 1, 2022
118 Likes   13 Retweets   9 Replies
People follow and subscribe for my honest opinions on these sorts of things, so I'll give it to you here: I don't like this jersey very much. There have been several jerseys over the past decade that have featured an oversized logo and no words on the front—the Spurs, Cavs, Nuggets, Wizards and others have done it, and every time, I've thought it looks more like a cheap practice jersey than something to wear in an NBA game. These Blazers jerseys are no exception. This franchise has had an extremely high batting average over their 50-plus-year history, with very few if any bad jerseys. This one is near the bottom of the list, to me.
But that's just the opinion of one person who spends way too much time thinking about this stuff.
Stray thoughts...
Both NBA commissioner Adam Silver and WNBA commissioner Cathy Engelbert have now responded to Sen. Ron Wyden's recent open letter advocating for a WNBA expansion team in Portland. They essentially said, "Thanks for your interest and we'll keep you in mind"—we've all gotten those responses when we've applied for jobs. Go back and listen to my podcast with The Athletic's basketball business reporter Mike Vorkunov, who first reported Portland's candidacy for an expansion team in June, if you want an extended discussion of how it might work.

On the subject of the WNBA coming to Portland, here's what Blazers president of business operations Dewayne Hankins had to say when I asked him about it on media day: "We've talked with one of the groups that's interested in owning a team. When you talk to them, they have a real passion for the sport. And if for no other reason, just to see that type of passion from an ownership group that's presented to the WNBA would be a huge benefit. Secondly, for Portland, with the support for women's sports in the city, I think it would be really successful. So we're excited. Anytime people want to bring more basketball to the Rose Quarter campus, it's better for us. We're here to stand by and support whatever that effort looks like."

ESPN reported on Saturday morning that Larry Nance Jr. has agreed to a two-year, $21.6 million extension with the Pelicans. Nance came over from Portland along with CJ McCollum in February; McCollum also signed a two-year extension in New Orleans last week.