Trail Blazers Training Camp, Day 3: Anfernee Simons is Ready to Lead
It's Simons' time to be the vocal veteran on the rebuilding Blazers, and he's embracing the challenge.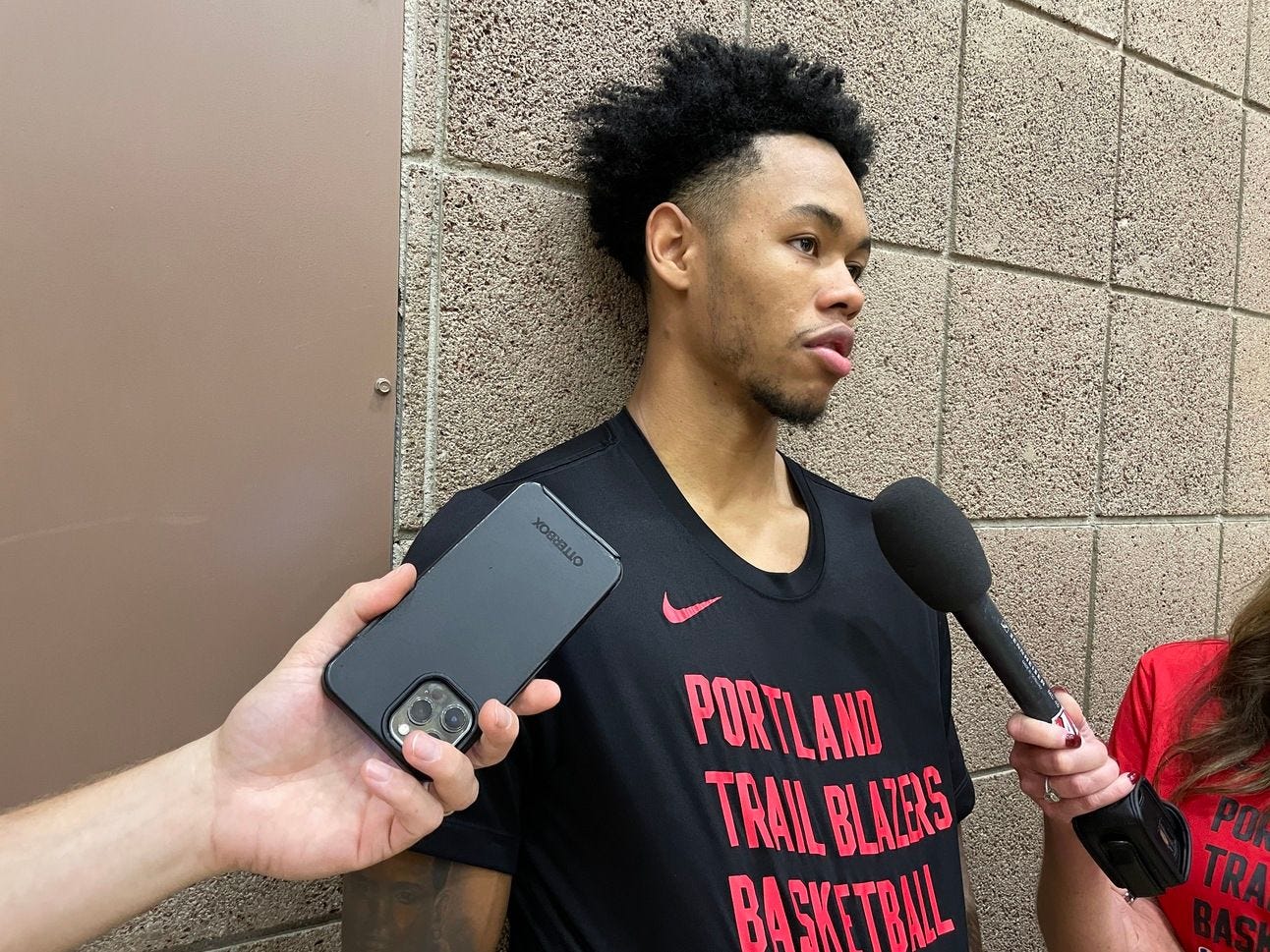 SANTA BARBARA, Calif. — Sometimes during practices, Trail Blazers head coach Chauncey Billups tells his staff not to coach the players and instead assigns one of his players to do it. He'll freeze a play and ask the player if everyone is where they need to be on the defensive side, to make sure they know how to cover for each other.
Anfernee Simons is one of the players who has gotten this responsibility, and it's been another step in his growth into a vocal leader in the post-Damian Lillard era.
Those who have been around Simons since his rookie year and knew him when he barely said a word could be forgiven for being a little shocked at how vocal he's become. Now, at 24, he's one of the "veterans" on a rebuilding team, and the most proven scorer in a very young backcourt.
"Chauncey wants me to push myself to be a vocal leader," Simons said after Thursday's practice. "Saying things that I normally wouldn't say. It's been fun the last couple of days figuring out when to speak up and when to let the coaches do their thing."
This post is for paid subscribers