Trail Blazers Training Camp, Day 2: Robert Williams III, Malcolm Brogdon Join the Proceedings
The newest additions to Portland's roster got introduced to their new team on Wednesday.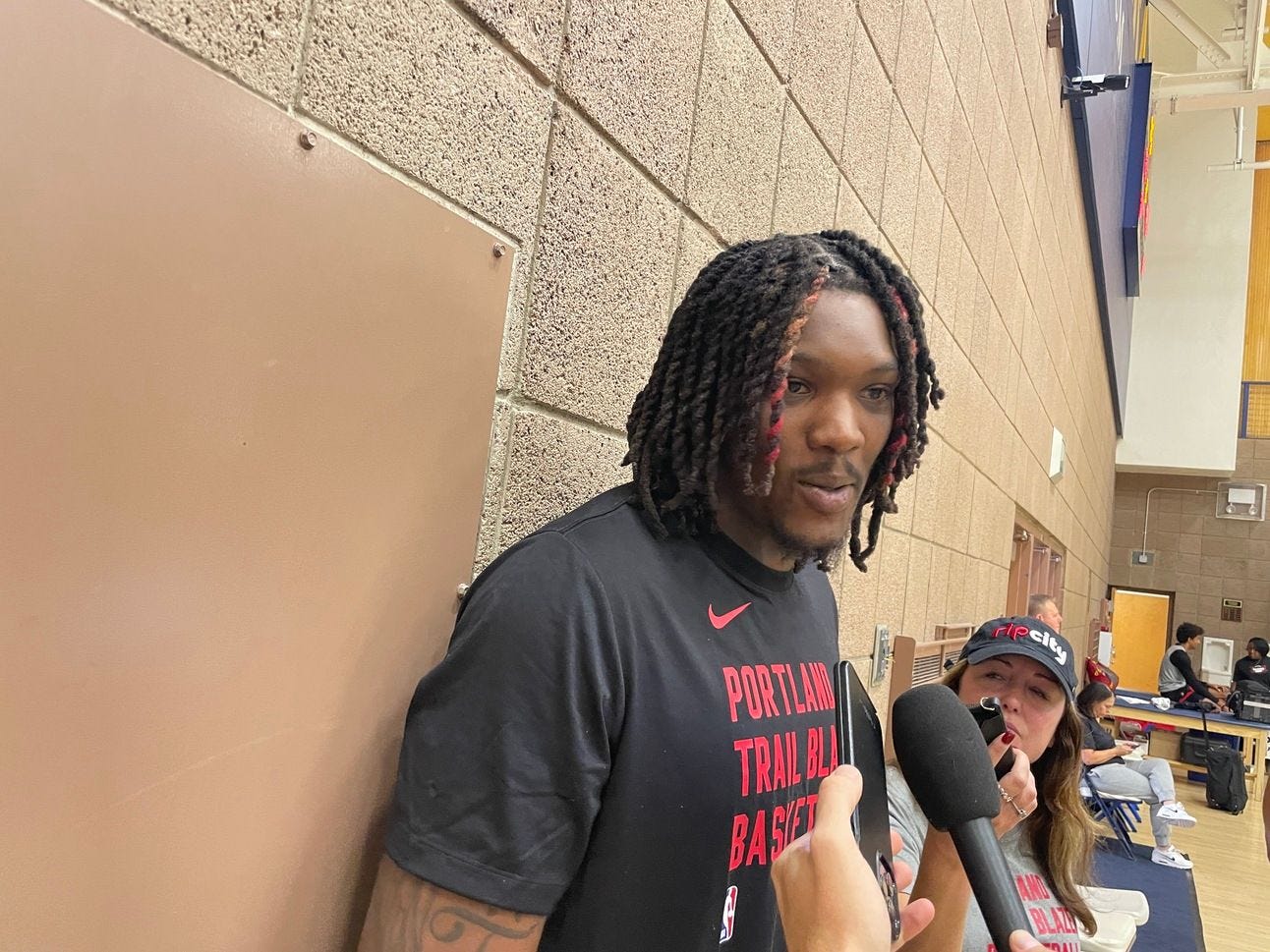 SANTA BARBARA, Calif. — From the minute the Jrue Holiday trade with the Celtics was finalized over the weekend, speculation was rampant around the league that the Trail Blazers would look to trade veteran point guard Malcolm Brogdon to a contender for more draft picks.
As of now, that does not appear to be the plan. Both general manager Joe Cronin and head coach Chauncey Billups want to keep Brogdon around to be a veteran presence on what will be one of the youngest teams in the league. And, at least for now, Brogdon is on board with it.
"I've had conversations with the front office and with Chauncey," Brogdon said after his first practice with the team on Wednesday. "They want me here and I want to be here. There's a lot of misleading information about, 'They need to trade me' or 'I want to go.' Right now, I'm trying to make the most of my opportunity and embracing a leadership role on this young team."
Both Brogdon and center Robert Williams III joined the Blazers in training camp on Wednesday after meeting the team in Santa Barbara and taking their physicals last night, and both spoke with reporters after practice.
This post is for paid subscribers