Discover more from The Rose Garden Report
Comprehensive, independent coverage of the Portland Trail Blazers and the NBA from veteran beat reporter Sean Highkin.
Over 4,000 subscribers
Trail Blazers Remain Their Own Worst Enemy
Two games into a tough road trip, unforced turnovers are costing the Blazers otherwise winnable games.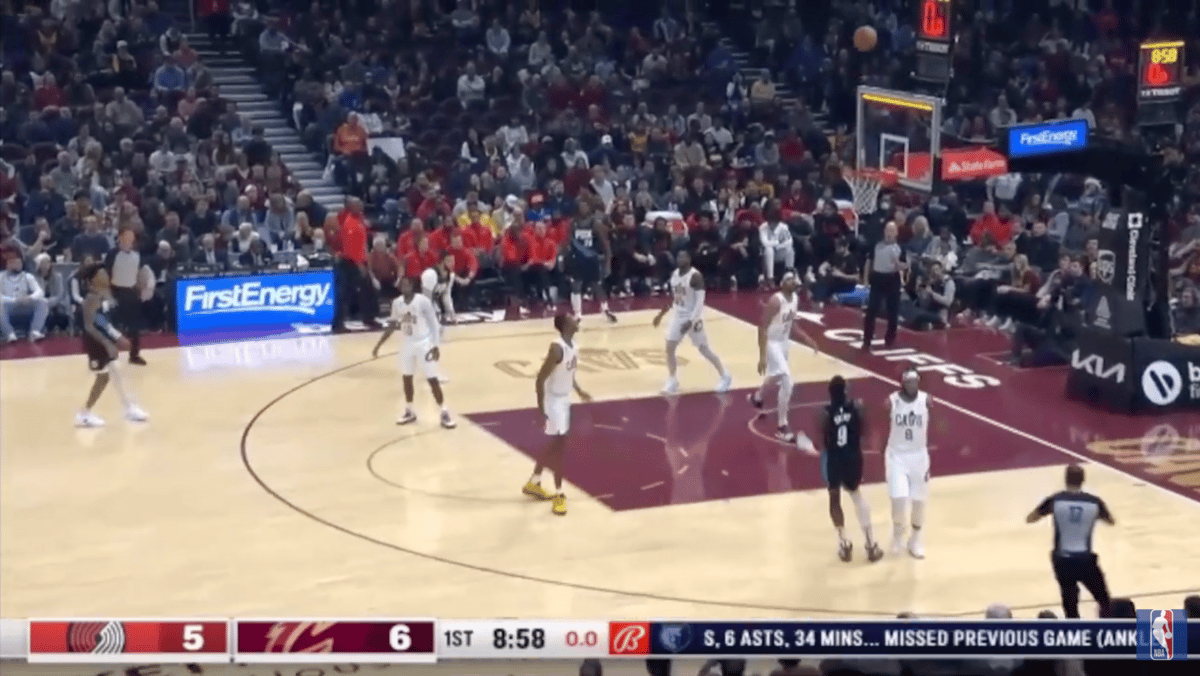 The issue that's been the Trail Blazers' Achilles' heel all season has continued to haunt them through two games of a four-game Thanksgiving week road swing.
For everything they're still doing well without Damian Lillard, and there are positive things to point to during this down stretch that's now up to four straight losses, the Blazers' inability to take care of the ball is hurting them on a regular basis.
In Wednesday's loss to the Cavaliers, 17 turnovers led to 24 Cleveland points. Two days earlier, in Milwaukee, 16 turnovers led to 23 Bucks points in a game they lost by eight. In last Saturday's close loss to Utah, 28 Jazz points off 18 Blazers turnovers.
The Rose Garden Report is a fully independent, reader-supported publication. Purchasing a premium subscription unlocks exclusive content and helps make the coverage of the Portland Trail Blazers the best it can be.
There's no consistent culprit. Before his latest calf injury, Lillard was turning the ball over more than usual, but he was far from alone, and Portland has been coughing it up plenty without him. On Wednesday in Cleveland, Anfernee Simons led the way with five turnovers while Jerami Grant had four and Josh Hart and Jusuf Nurkic each had three.
Both of the previous two games were at one point winnable on the road against good teams. Portland led after the first quarter in Milwaukee and only trailed by two at the half. Against Cleveland, they moved the ball and shot 41.9 percent from beyond the arc. But the travels, bad passes and 24-second violations continued to add up until the unforced errors were too much to overcome, as they've been for much of the season.
The Blazers' transition defense numbers on Cleaning the Glass tell the story here. Overall, they're middle of the pack, giving up 111.9 points per 100 possessions in transitions, the 14th-best mark in the league. And in possessions that start with live rebounds, their defense is also respectable, giving up a 13th-ranked 117.6 points per 100 possessions. But off steals, they're dead last, allowing 159.8 points per 100 possessions. It doesn't help that their overall turnover rate on offense, while slightly better than it was at the beginning of the season, is still the seventh-worst in the league.
This rough patch was always coming sooner or later, and we warned that it could be coming on this road trip. Portland came home from its last extended road trip with a surprising 9-4 record; since then, they've gone 1-4 and enter the holiday with a 10-8 record and two more games to play in New York before coming home. Returning to Portland at .500 is very much in play.
Other positive indicators are still there. The effort hasn't waned in any of these games, and they're still hanging with good teams even without Lillard. They're still getting contributions up and down the roster. They haven't lost to any bad teams yet. Despite that, they're leaving wins on the table with these turnovers, and they have only themselves to blame for it.