Trail Blazers Begin Post-Lottery Draft Workouts
Plus, Carmelo Anthony retires.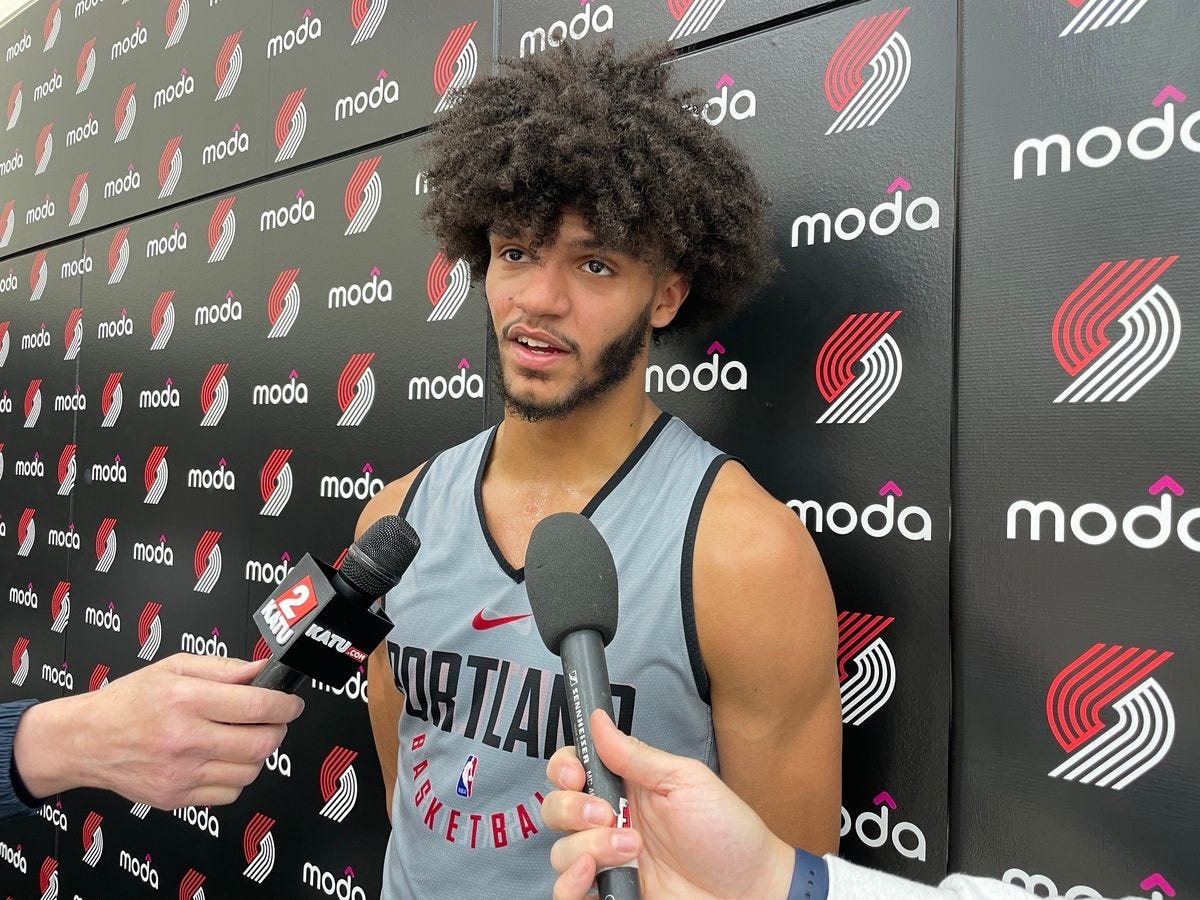 TUALATIN, Ore. — One thing about the Trail Blazers' draft position, as it stands exactly one month out from June 22, is they have picks all over the board.
Most of the attention has been on the No. 3 overall pick they won in last week's lottery, but Portland also holds the No. 23 pick and the No. 43 pick. That means projected high lottery picks could come in to work out, but so could projected late first-rounders and projected second-rounders. Really, anyone besides presumptive No. 1 pick Victor Wembanyama is in play for them to at least look at and could reasonably go in one of those three spots.
The Blazers' first set of post-lottery workouts on Monday morning focused mainly on the latter two categories. At some point, both Scoot Henderson and Brandon Miller, the two most likely players to go second and third, will come through the practice facility in Tualatin for an in-person workout. On Monday, it was two projected late first/early second-rounders in Xavier's Colby Jones and UConn's Andre Jackson; one projected second-rounder in Dayton's DaRon Holmes; and three other prospects, Dayton's Toumani Camara, Colorado's Tristan da Silva and French guard Nadir Hifi.
"You've only got that one impression," Jones said after the workout. "It's really just playing hard. I feel like the hardest thing is being in shape. A lot of guys aren't in shape, and it's hard to do what you normally do in a game if you're not in shape. That's the tough part for a lot of guys. I was definitely expecting it to be different."
Both Jones and Jackson fit the profile of the type of prospect this Portland regime has favored—versatile, defensive-minded wings.
This post is for paid subscribers