Discover more from The Rose Garden Report
Comprehensive, independent coverage of the Portland Trail Blazers and the NBA from veteran beat reporter Sean Highkin.
Over 4,000 subscribers
Trail Blazers 108, Suns 106: This is Why They Got Jerami Grant
Portland picked up its most impressive win of the season shorthanded in Phoenix.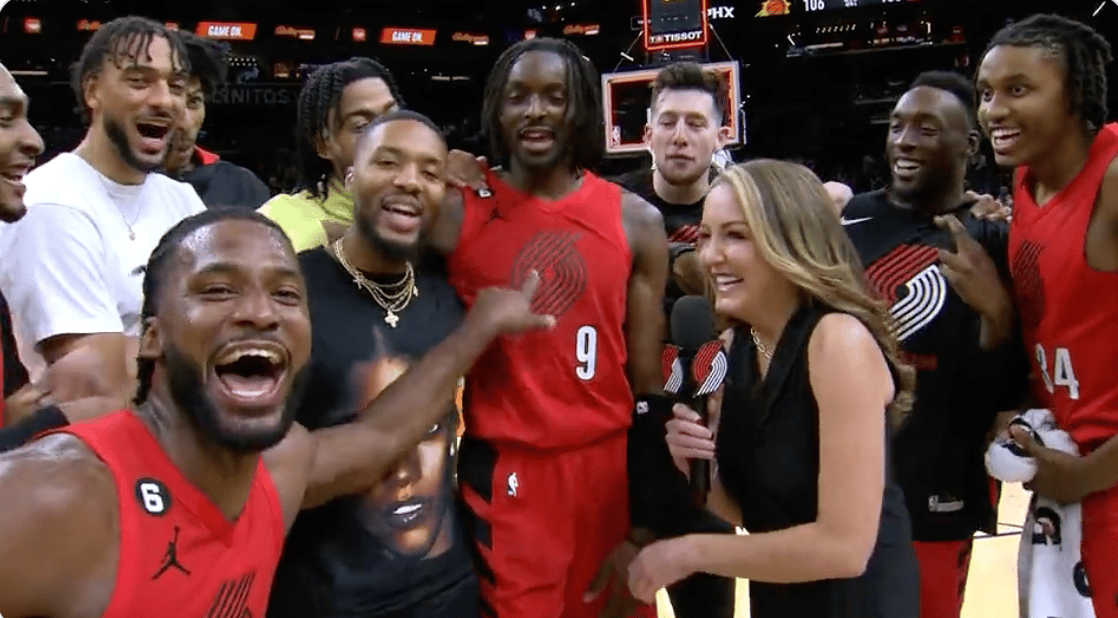 Even before the buzzer-beater, Friday night's game was exactly why the Trail Blazers made it a priority to acquire Jerami Grant this summer.
Through all of this roster's early-season growing pains, the one new piece that fit seamlessly right away was Grant. What he's asked to do in Portland is the exact right amount: his role was too in-the-background in Oklahoma City and Denver, and he was featured a little too prominently in Detroit's offense. His two seasons with the Pistons were filled with impressive numbers but not a lot of winning.
But what Grant did on Friday night wouldn't have been possible if he hadn't spread his wings there. He's not a full-time No. 1 option, but on some nights, when Damian Lillard and Anfernee Simons are out against a Phoenix team that's looked like the best in the west since their loss to Portland on Oct. 21, he can be that guy. And he was in the Blazers' most impressive win of the season, kicking off a daunting six-game road trip.
Half Court Hoops

@HalfCourtHoops
Portland Trail Blazers | EOG SOB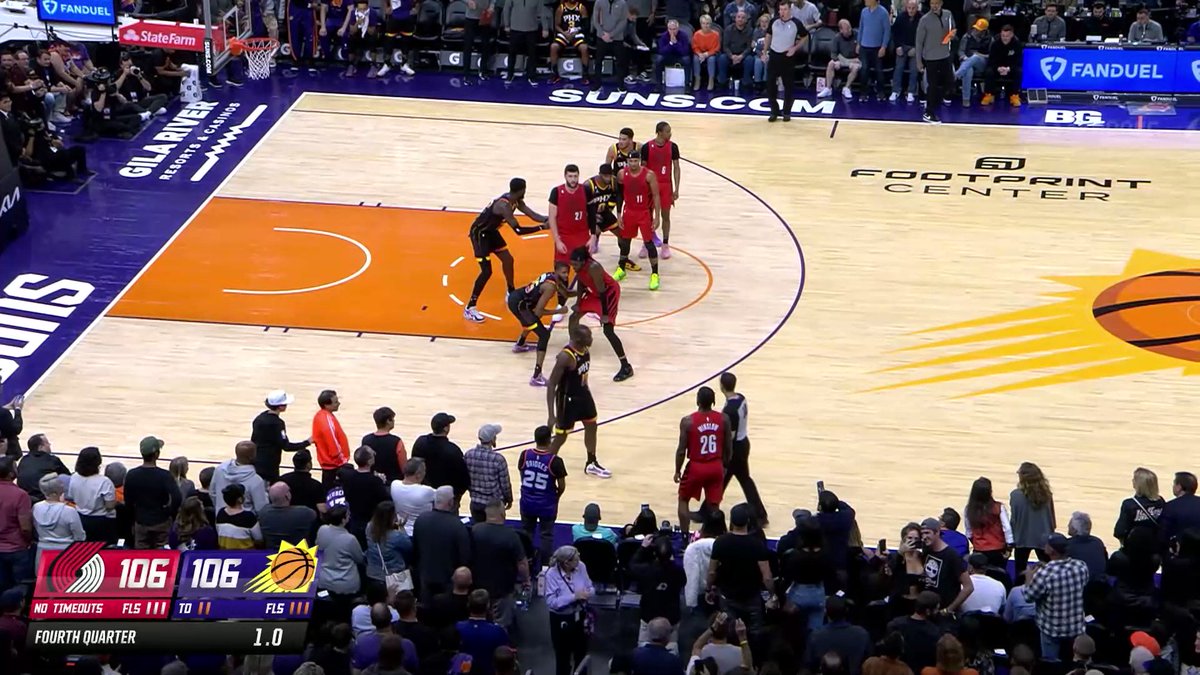 Nov 5, 2022
41 Likes   4 Retweets   2 Replies
Grant had everything going on Friday. He knocked down a three, was deadly from midrange, got to the rim, got to the free-throw line, made plays and defended. He did most of his damage in the first half, where he scored 20 of his 30 points to power the Blazers to a 10-point lead at the break. But the game-winner, and the postgame interview that followed, about sum up where this team is at right now.
NBA

@NBA
The @trailblazers join Jerami Grant in his postgame interview after his #TissotBuzzerBeater 🔥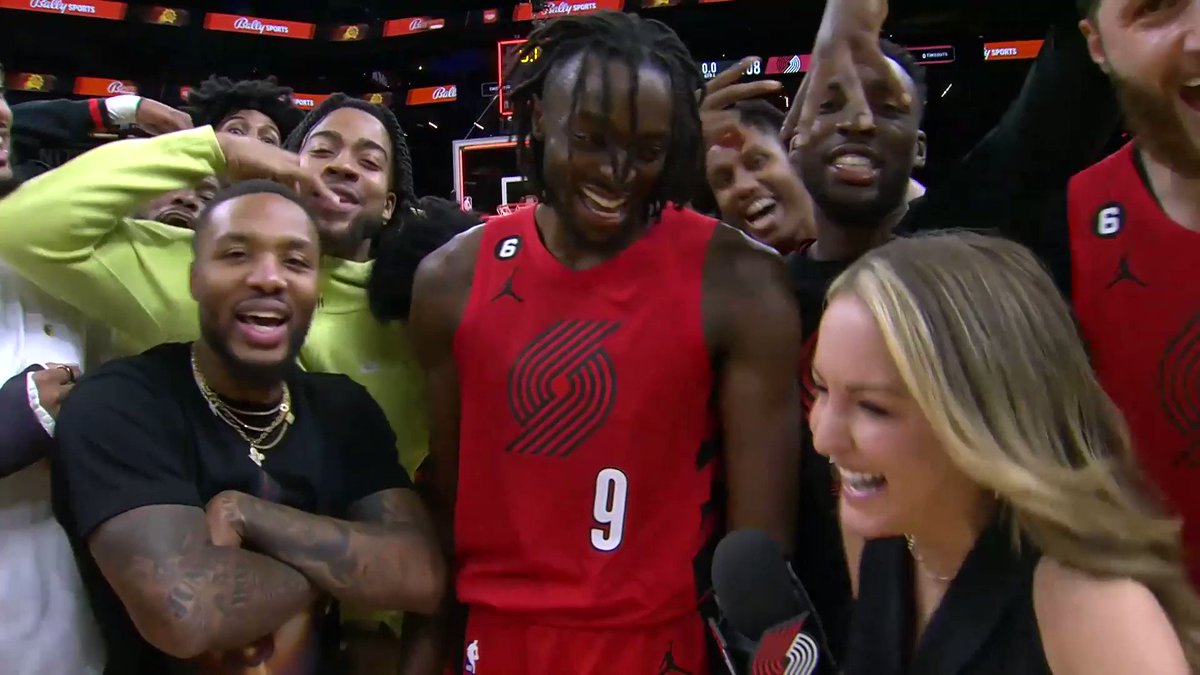 Nov 5, 2022
1.31K Likes   177 Retweets   44 Replies
We wrote this morning that a split against the Suns could be considered a success. But the game the Blazers won should have been the second game, when they might have their All-NBA point guard back in the lineup. Beating a full-strength, otherwise-dominant Phoenix team down their two best players, and doing it by defending up and down the roster and not relying on fluky shot-making, could say a lot. At the very least, it was the best start to this monster of a road trip they could have hoped for.
The Rose Garden Report is a fully independent, reader-supported publication. Purchasing a premium subscription unlocks exclusive content and helps make the coverage of the Portland Trail Blazers the best it can be.
Stray thoughts…
Don't be surprised if the NBA's Last 2 Minutes report tomorrow shows that Grant traveled on the buzzer-beater, just like it showed that he shouldn't have been called for one when the Blazers had the opportunity to tie against Memphis on Wednesday night. This is why I've always cautioned against fans putting too much blame on the officiating when their team loses. They're going to get things wrong—sometimes it goes against your team and sometimes you catch a break. It all evens out over the course of a full season.

Jusuf Nurkic was outstanding again tonight, particularly in the fourth quarter. He made big defensive plays and got Deandre Ayton into foul trouble. He even knocked down two more three-pointers. I need to see him hit those for at least another couple of weeks before I call it a real thing, but the Blazers will take them when they get them.

Keon Johnson didn't shoot well (4-of-13 from the field) but he played solid defense in his 23 minutes.

Jabari Walker got his first non-garbage minutes as a pro and picked up three rebounds, an assist and a steal in nine minutes. Since Summer League, every time he's been on the floor he's made positive things happen.

At least once a game, Shaedon Sharpe does something unbelievable. Tonight, it was this up-and-under layup:
Portland Trail Blazers

@trailblazers
Now that's just ridiculous 😳
#RipCity | @ShaedonSharpe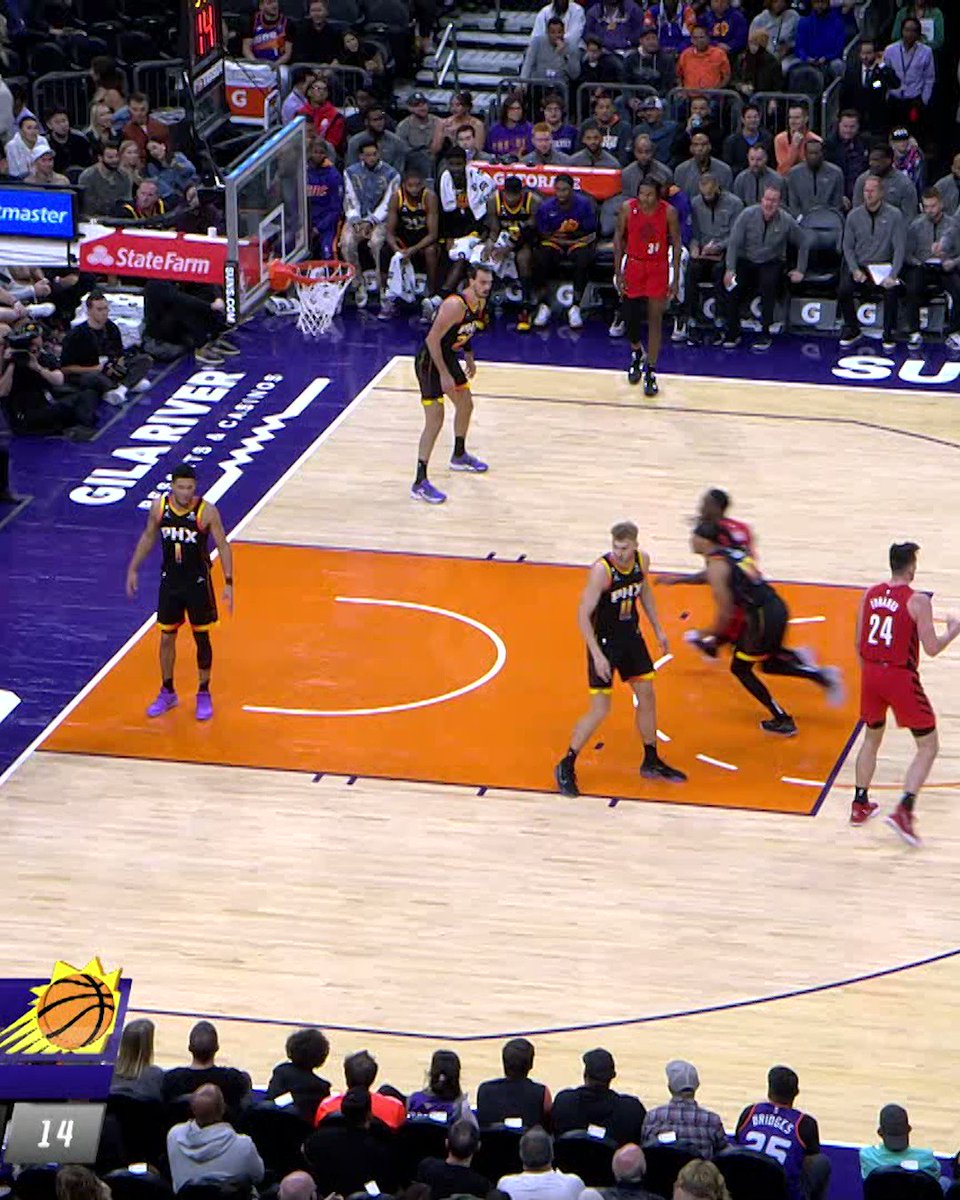 Nov 5, 2022
986 Likes   141 Retweets   18 Replies
It's way early in the season to be thinking about these things, but with Friday's win, the Blazers clinched the season series against the Suns (they play each other for the third and final time tomorrow). That could come into play down the road for playoff seeding.

This is just a guess, but I wouldn't be surprised if Lillard plays tomorrow in the rematch.