Discover more from The Rose Garden Report
Comprehensive, independent coverage of the Portland Trail Blazers and the NBA from veteran beat reporter Sean Highkin.
Over 4,000 subscribers
Trail Blazers 105, Hornets 95: The Road Trip is a Win
With Wednesday's shorthanded win over Charlotte, the Blazers earn at least a split of their toughest road trip of the season.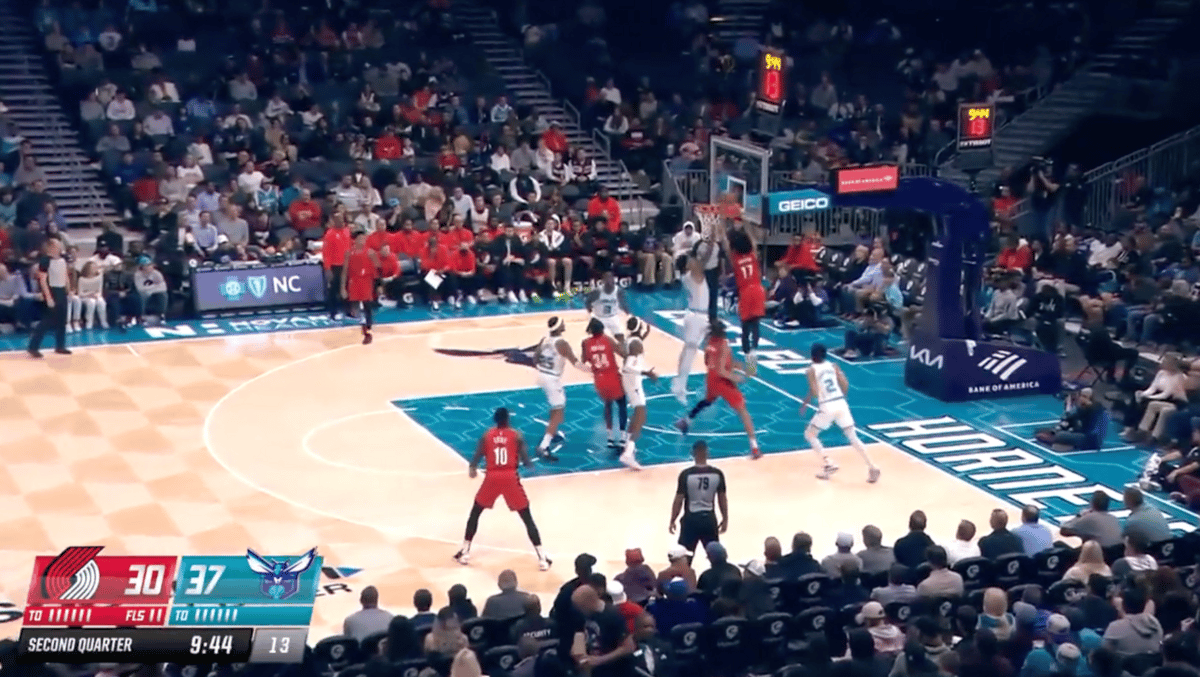 Last Friday, before the Trail Blazers kicked off their first, and arguably toughest, extended road trip of the season, we wrote this about what they should be looking for when it comes to results:
You're probably not going to sweep any road trip, especially one in this compressed a window of time against this strong a slate of opponents. My last year covering the Bulls in 2016-17, Dwyane Wade said ahead of a similar trip that going .500 is what a team should aim for. That principle can be applied here, too. If they split the two games in Phoenix, take care of Charlotte and win one of the Miami/New Orleans/Dallas games, that's a good trip. Even 2-4 under the circumstances isn't alarming. Anything better than 3-3 is a resounding success.
The 5-2 start to the season gives the Blazers a cushion to be able to approach it like that. Since their schedule came out in August, the thinking has been that their early part of the schedule is so road- and contender-heavy that if they're even in range of .500 by Christmas, they're in good shape. If they get a split on this road trip, they'd have to feel pretty good about coming home 8-5.
Mission accomplished, with two games to spare. Down starters Jerami Grant and Jusuf Nurkic, the Blazers overcame an ugly shooting performance and another barrage of turnovers to handle the Hornets, the lone projected lottery team on this six-game trip. On the heels of two buzzer-beaters against Phoenix and Miami, Portland will be, at worst, 3-3 on the trip and 8-5 coming home next week. And they have an opportunity to further pad their win total before returning to Portland, with games against the Pelicans tomorrow and the Mavericks on Saturday.
The Rose Garden Report is a fully independent, reader-supported publication. Purchasing a premium subscription unlocks exclusive content and helps make the coverage of the Portland Trail Blazers the best it can be.
The Blazers made it harder on themselves than they needed to on Wednesday. The turnovers that have plagued them all season were once again an issue, with 18 giveaways on the night leading to 27 Charlotte points. The turnovers continued to be of the head-scratching variety—not as many travels, but still plenty of bad passes and sloppy reads. They also shot an uncharacteristic 14-of-25 from the foul line, with Damian Lillard and Anfernee Simons—both of whom are shooting over 90 percent from the line this season—combining to go 7-for-14.
That they did all of that and still won by double digits speaks to just how bad a Hornets team missing its two best players, LaMelo Ball and Gordon Hayward, is. Give the Blazers a pass for playing without two starters in the middle of a long road trip if you want; without all of the self-inflicted errors, this could have been a blowout and saved Lillard's legs for tomorrow's much tougher opponent in New Orleans.
But a .500 showing on any road trip is a win, and the Blazers earned that on Wednesday.
Stray thoughts…
Both of the Blazers' rookies were terrific off the bench tonight. They actually were the Blazers' two best players in plus-minus on the night, with Sharpe being a +30 in 29 minutes and Walker +22 in 18 minutes. Walker continues to make positive things happen whenever he's on the court.

It's good to see Dennis Smith Jr., who made last year's Blazers roster out of camp and was cut midseason following an elbow injury, starting and playing well in Charlotte. Him getting his career back on track was one of the best stories in a Blazers season without very many of them, before the injury.

Nassir Little continues to make the most of his fluctuating minutes off the bench. Tonight, he knocked down a three-pointer and grabbed six rebounds in 15 minutes.

Some interesting developments in the world of art collecting, for those interested.