Discover more from The Rose Garden Report
Comprehensive, independent coverage of the Portland Trail Blazers and the NBA from veteran beat reporter Sean Highkin.
Over 4,000 subscribers
Shaedon Sharpe suffers 'small' labral tear in shoulder, will be evaluated in 10-14 days
A tough blow for the Blazers' newly minted lottery pick.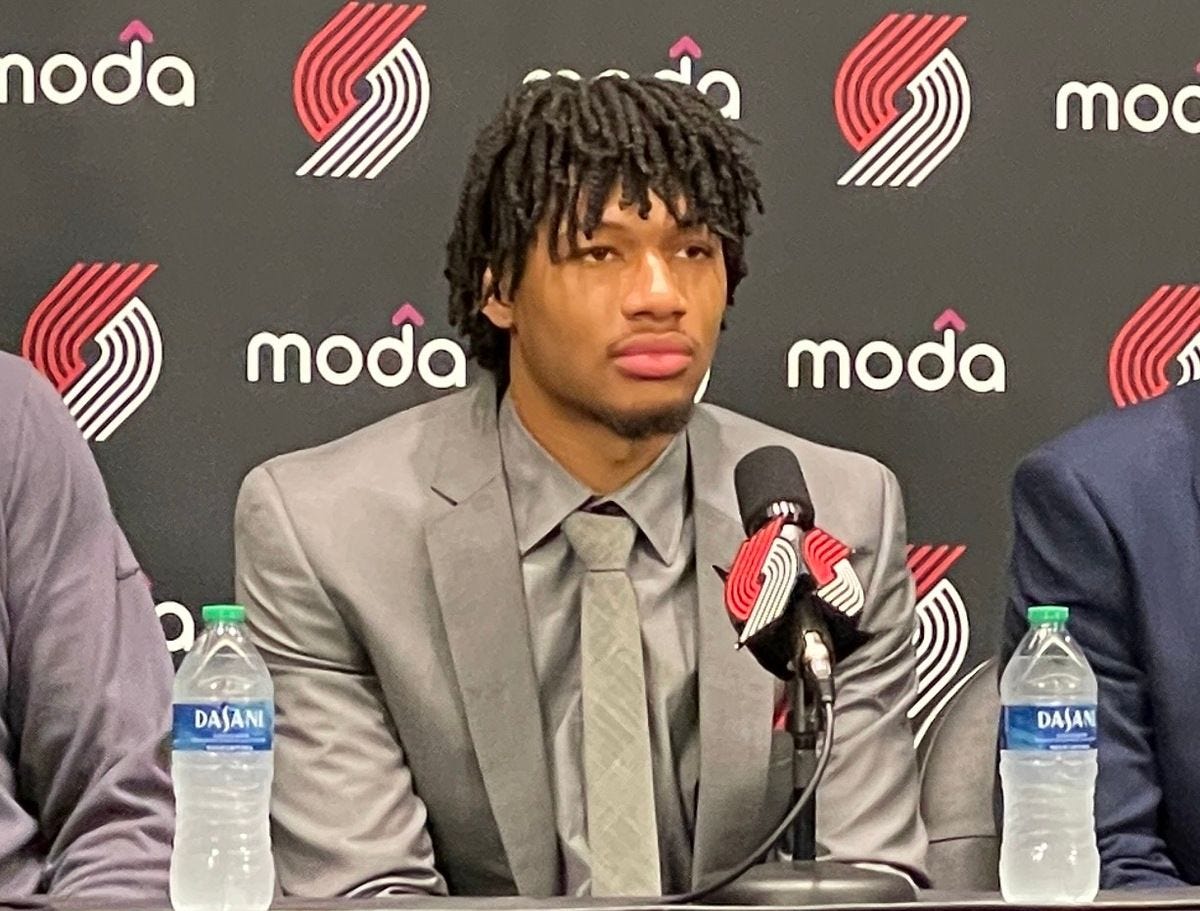 LAS VEGAS—If you're looking for silver linings, it was only a "small" labral tear for Shaedon Sharpe.
Sharpe, the No. 7 overall pick in this year's draft, exited the Trail Blazers' first Summer League game on Thursday night after just five minutes after hurting his left shoulder. That night, head coach Steve Hetzel said Sharpe felt good and was being held out for "precautionary reasons." The next day at practice, while Sharpe was undergoing an MRI, Hetzel seemed hopeful he'd be able to play Saturday against the Pelicans.
But on Saturday, the team announced that Sharpe would be re-evaluated in 10-14 days with a small tear in his labrum, ruling him out for the rest of Summer League and with it eliminating most of the remaining intrigue for Blazers fans.

The good news for Sharpe is that since it's only a small tear, it likely won't require surgery—at least as of now. There's always the possibility that the size of the tear could increase during the next two weeks of his rehab and the situation could change.
But given how much the organization has invested in Sharpe, taking him in the top 10 rather than move the pick on draft night for a player more on Damian Lillard's timeline, one would think that if there was a chance the injury could worsen and linger, they would have opted for surgery to address it now and not interrupt his development later on. Maybe in two weeks, they'll decide surgery is the best course of action. Either way, it's not what you want.
Barring a setback, it appears Sharpe will be good to go for training camp, at which time the pressure on the rookie to show why he was picked where he was will resume.
Stray thoughts...
Not sure if this was out there before today, but according to the Spotrac database updated by my guy Keith Smith, the new deals Anfernee Simons and Jusuf Nurkić signed this week are both fully guaranteed with no incentives or team or player options. It's a little surprising that Nurkic was able to get four fully guaranteed years without any injury protections given his history, but that's why players hire Rich Paul and Klutch Sports.

Lillard is scheduled to speak with media this afternoon out here in Vegas, along with Joe Cronin and Chauncey Billups. No indication yet about what they might be talking about. Presumably, it will be a launch event for the next Dame D.O.L.L.A. album.
In case you missed it...
Wrote yesterday about Lillard's quote from his ESPN interview about Sharpe, which takes on a new light given today's news.

A radio appearance yesterday with John Canzano: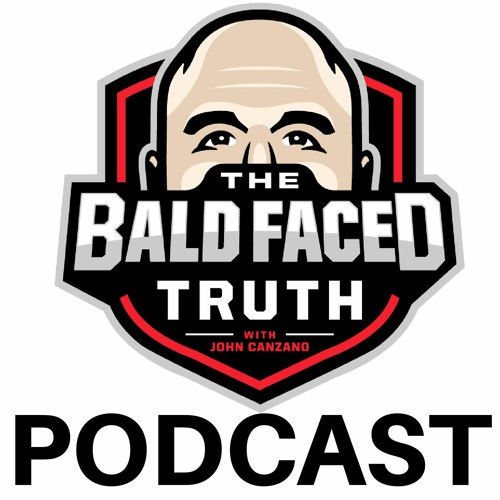 John Canzano talks about the Blazers ownership situations, Damian Lillard's new contract extension, and the future of the Pac-12. Sean Highkin of the Rose Garden Report joins the program to talk all t
https://soundcloud.com/kxtg-the-bald-faced-truth/bft-show-sean-highkin-3?utm_source=clipboard&utm_medium=text&utm_campaign=social_sharing