Scoot Henderson Gets a Harsh Welcome to the NBA
The No. 3 overall pick struggled in his Trail Blazers debut against the Clippers.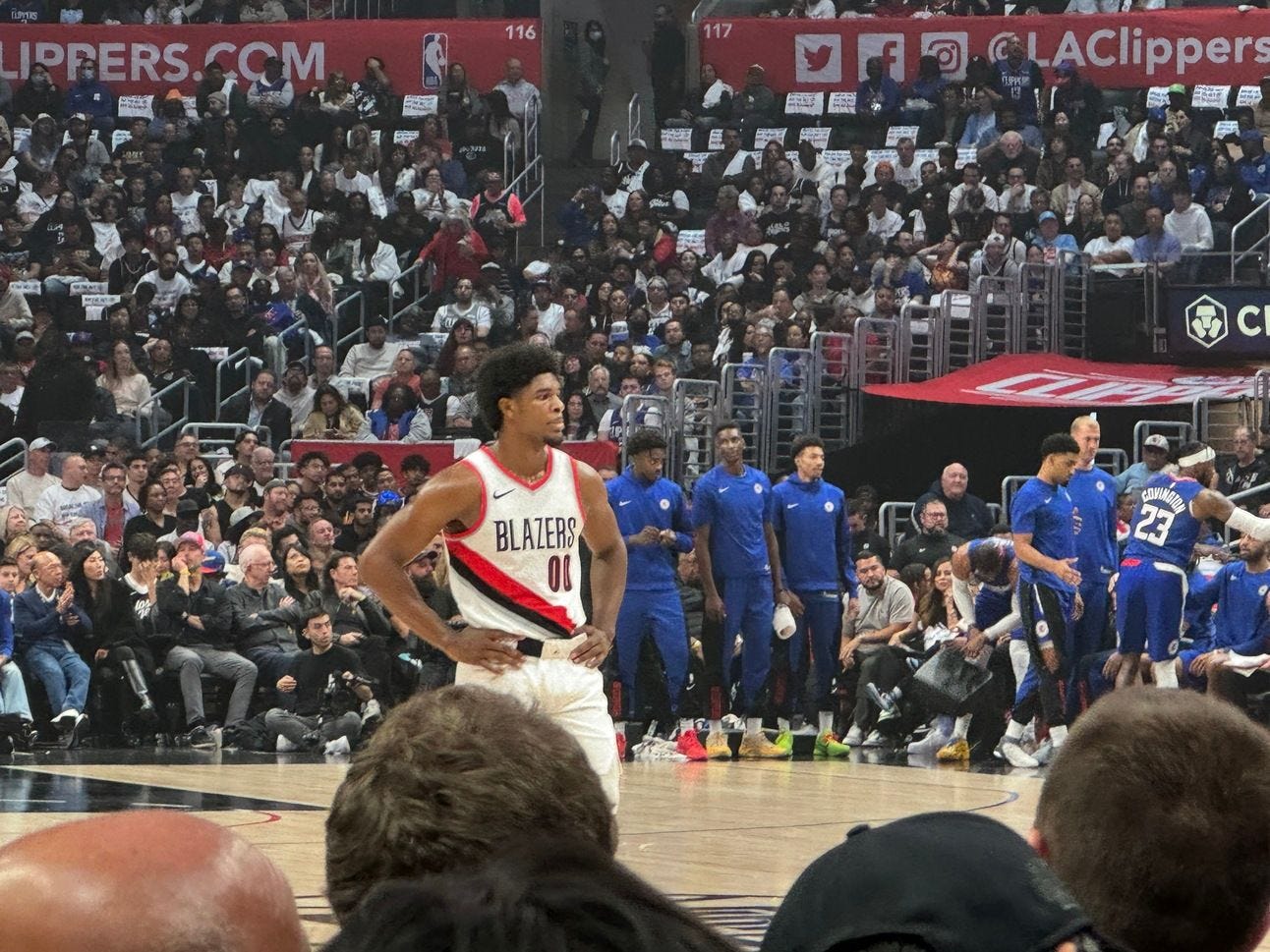 LOS ANGELES — Hours before Scoot Henderson's NBA debut, Trail Blazers head coach Chauncey Billups reflected on his own first NBA game 26 years earlier.
Billups, like Henderson, was a No. 3 overall pick, playing the same position. His introduction to the NBA was playing against Michael Jordan. He still remembers the entire day, from shootaround until the moment he finally checked in for the Celtics.
Billups did his best not to make Henderson's first real NBA game a bigger deal than it was. They had already had a conversation back in August, when the schedule was released, about his first game being against a Clippers team featuring one of his idols, Russell Westbrook. When Henderson woke up on Wednesday, he took his customary three deep breaths to get rid of the nerves, as he's done ahead of every big game he's played in.
"I've been waiting to go up against the stars," Henderson said Wednesday morning at shootaround on the UCLA campus. "This [Clippers] team is very deep. They have three Hall of Fame players. It doesn't really change the fact that I'm going to go up there and try to kill my opponent, just because I respect them in the game growing up. Now it's like, we're on the same floor, so whoever my opponent is, I don't care."
Once the ball tipped on Wednesday night, though, it was impossible to avoid a few realities. One was that this was a rebuilding team playing against a team with title aspirations featuring a healthy Kawhi Leonard and Paul George. The 123-111 final score was not indicative of how overmatched the rebuilding Blazers were in the first game of the post-Damian Lillard era, which the Clippers led by 20 at the half and by as much as 30 at one point.
This post is for paid subscribers