Discover more from The Rose Garden Report
Comprehensive, independent coverage of the Portland Trail Blazers and the NBA from veteran beat reporter Sean Highkin.
Over 4,000 subscribers
NEWS: Gary Payton II Out for the Start of the Regular Season
The Blazers say Payton will be re-evaluated in two weeks as he continues to recover from a July core muscle surgery.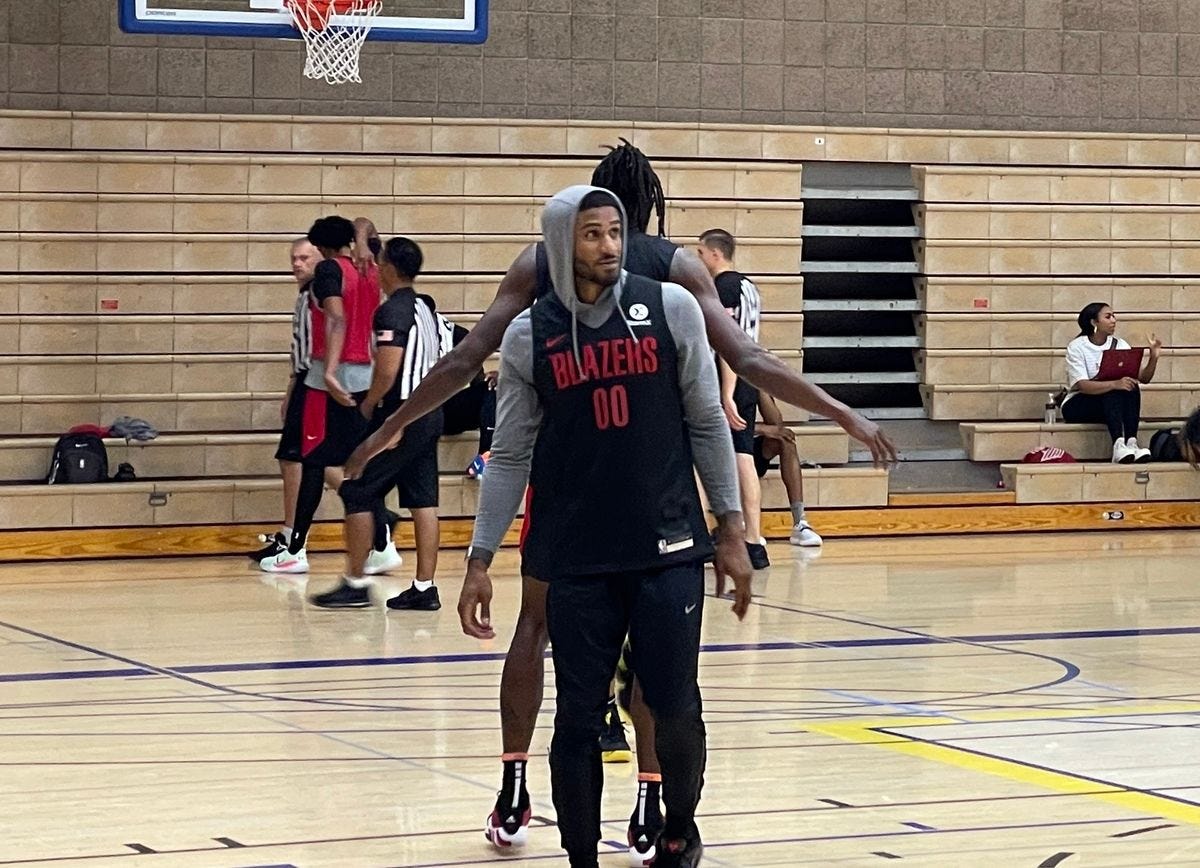 TUALATIN, Ore.—The wait for Gary Payton II to make his Trail Blazers debut will have to wait a bit longer.
On Thursday, the team announced that Payton, their premier free-agent signing, will be re-evaluated in two weeks as he continues to recover from the core muscle surgery he underwent in July. Initially, there was optimism throughout the organization that he would be ready to play by the start of the regular season; now, he will at minimum miss the Blazers' first five games of the regular season.
"I think we just wanted to be extra-cautious with it," head coach Chauncey Billups said after practice on Thursday. "Gary is such a tough player, he's gonna fight through anything. You almost have to protect these guys from themselves."
The Rose Garden Report is a fully independent, reader-supported publication. Purchasing a premium subscription unlocks exclusive content and helps make the coverage of the Portland Trail Blazers the best it can be.
Payton, who signed a three-year, $26.1 million contract with the Blazers as a free agent this summer, initially underwent the surgery in July, although the team didn't announce it to the public until shortly before training camp began in late September. Billups said Payton was dealing with the injury for most of last season, when he played a key role in the Warriors' championship run.
"He's almost used to playing hurt his whole career," Billups said. "But he's had to. He's always looking for jobs and looking for a role. Now, he's solidified here. He's gotten paid. He's gotten what he deserves. He has a home. And we appreciate him. I want him back as soon as possible, but I want the real GP back. I want him mentally in shape just like physically. I don't want him to second-guess his body when he's back."
Stray thoughts…