Discover more from The Rose Garden Report
Comprehensive, independent coverage of the Portland Trail Blazers and the NBA from veteran beat reporter Sean Highkin.
Over 4,000 subscribers
Justise Winslow Out Indefinitely After Undergoing Left Ankle Procedure
Winslow hasn't played since suffering an ankle injury in December.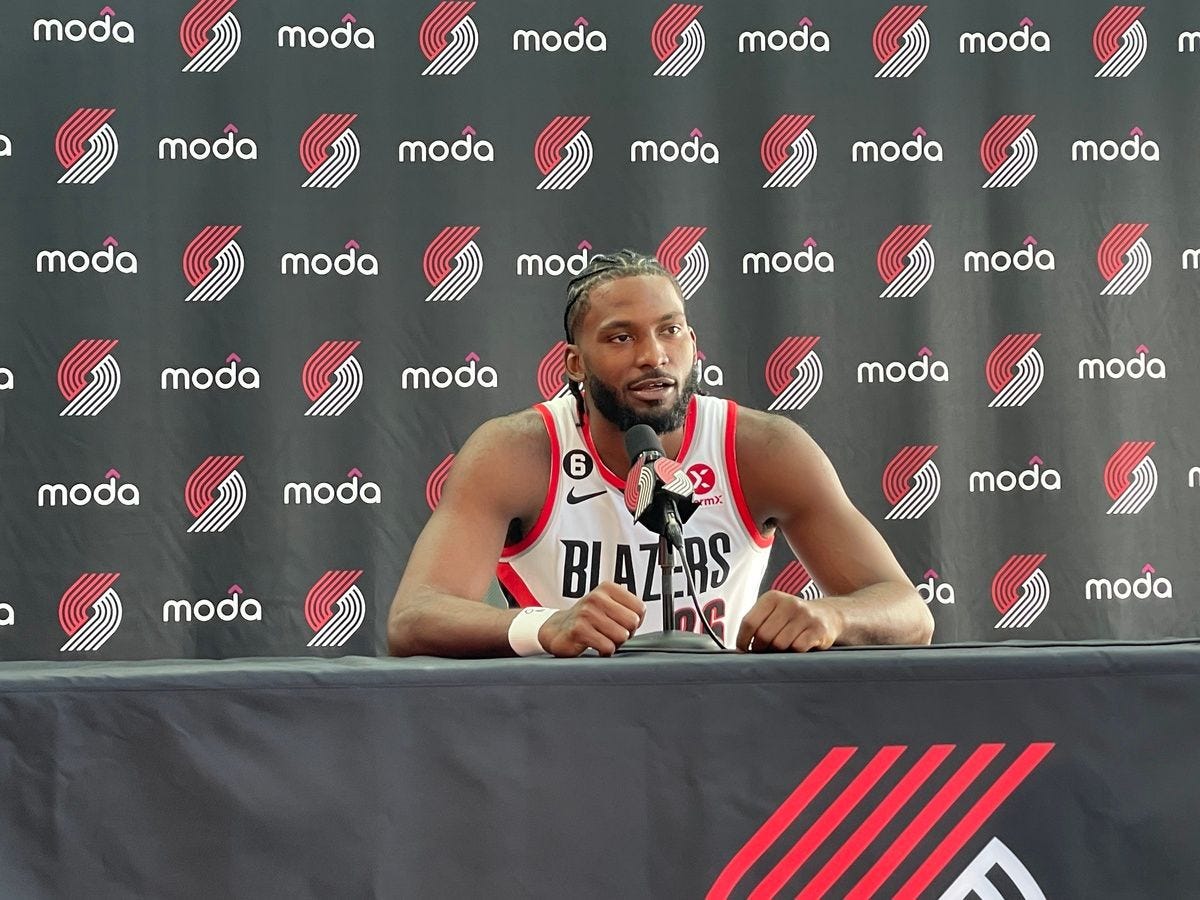 Nearly three months after Justise Winslow suffered a left ankle sprain in a Dec. 21 loss to Oklahoma City, the Trail Blazers have issued an update on his status. It doesn't appear as though Winslow will be back on the floor anytime soon.
From the team's press release:
Trail Blazers forward Justise Winslow sustained a left ankle sprain Dec. 21 at Oklahoma City. Post All-Star break, Winslow received a second opinion, and a subsequent bone morrow aspirate concentrate procedure was performed in March to address continued left ankle discomfort.
He will continue his rehab regimen and be re-evaluated in the coming weeks.
The procedure involves using an ultrasound to take bone marrow from a bone and using it to make a concentrate to be injected into damaged tissue. In 2016, shortly after signing with the Blazers, center Festus Ezeli underwent the same procedure in his left knee, with the update at the time saying he would be sidelined for six weeks. Ezeli never played for the Blazers due to a litany of health issues. In a slightly more optimistic example, Dwight Howard underwent the procedure in 2015 while he was a member of the Rockets, and was projected to miss four weeks. He returned towards the end of the regular season.
Every situation is different, and both Howard and Ezeli had the procedure done in their knees rather than their ankles, so it isn't a direct comparison. But even though the Blazers did not officially rule him out for the season, it's a safe assumption that Winslow will not play again anytime soon. He will be an unrestricted free agent this summer.