'It'll Be Kind of Weird': CJ McCollum Set to Face Damian Lillard for the First Time
The longtime Trail Blazers backcourt partners prepare to tip off their first game on opposite sides of the ball.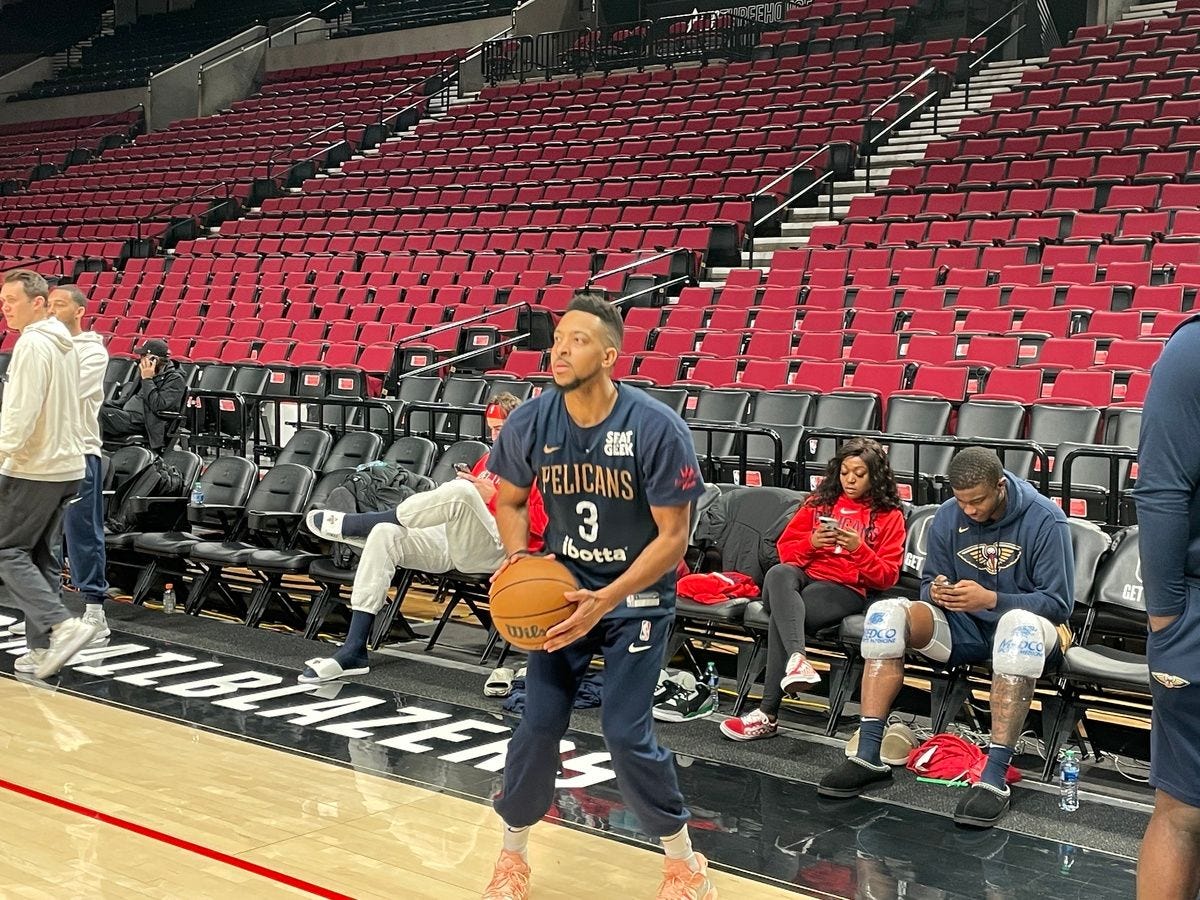 PORTLAND, Ore. — CJ McCollum has already gotten his return to Portland out of the way. That happened last March, just over a month after the trade that sent him from the Trail Blazers to the Pelicans after eight-plus years sharing the backcourt with Damian Lillard. He got the tribute video, the standing ovation and the emotional reunion with the organization he spent nearly the first decade of his career playing for.
But Wednesday evening will be the first time he and Lillard actually face off against each other in an NBA game. Lillard had long been shut down for the season by the time that homecoming game happened last year, and he was out with a calf injury when the Blazers traveled to New Orleans in November.
"It'll probably be strange at first," McCollum said after the Pelicans' Wednesday morning shootaround at the Moda Center. "It'll be kind of weird. Even when you watch us play, it's still kind of weird for some fans. But we've got to do what we've got to do to try to get a win for our teams."
McCollum was not watching live when Lillard scored 71 points on Sunday. He was hanging out with his one-year-old son, Jacoby, having just gotten off an extended road trip with the Pelicans.
This post is for paid subscribers