Damian Lillard-Trail Blazers Partnership Nearing Moment of Truth
Where do Lillard and the Blazers go if they finally move on from each other?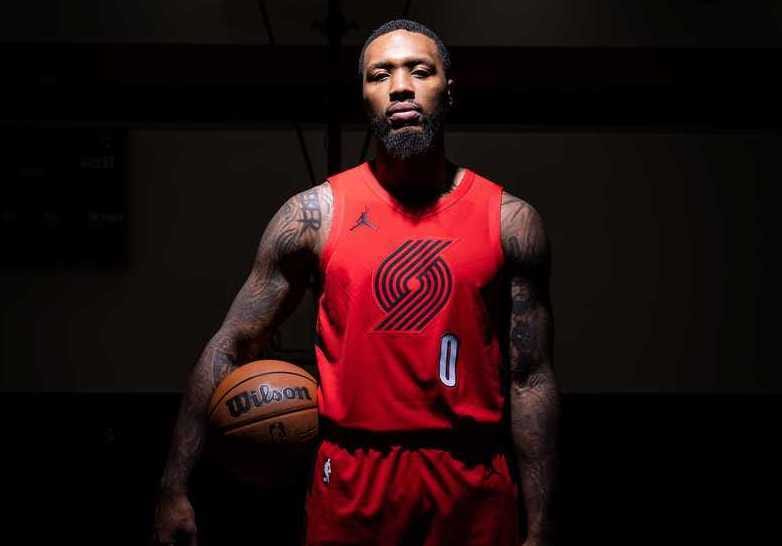 Photo courtesy of Portland Trail Blazers
For four days, there has been an optimism within the Trail Blazers organization that drafting Scoot Henderson with the No. 3 overall pick on Thursday would not spell the end of Damian Lillard's time in Portland.
We should be finding out very soon if that hope is misplaced. On Monday afternoon, Lillard and his agent, Aaron Goodwin, were slated to meet with general manager Joe Cronin to discuss the direction of the roster going forward. Coming out of that meeting, there will either be an understanding that upgrades are coming or, if they decide there's no path forward, a trade request, which may or may not become public before a deal is done.
After the final game of the regular season, Lillard said Shaedon Sharpe was "enough 19-year-old" and he had no interest in being a part of the Blazers going young. On draft night, after taking Henderson and two other rookies and making no trades, Cronin insisted that he had "zero desire" to trade Lillard and that his goal was still to use trades and free agency to add veterans and put a "high-end winner" around him.
These two stances are not compatible. In order for the partnership to continue as both sides said they wanted, one outcome had to happen. The other one did. It's not a surprise that we're here, if you've been paying attention.
If Lillard does request a trade, it is expected that in the coming days and weeks, Cronin will work with Lillard's representation to find a deal that works for everyone. None of the options are great, but neither would be letting this drag out even longer if it finally reaches a breaking point. If this is the direction the Blazers are going to go, they've got a rebuild to start.
From both the Blazers' and Lillard's ends, the way they've handled the past month is totally understandable and perfectly defensible.
This post is for paid subscribers