Discover more from The Rose Garden Report
Comprehensive, independent coverage of the Portland Trail Blazers and the NBA from veteran beat reporter Sean Highkin.
Over 4,000 subscribers
COLUMN: Broadcast Debacle Serves as Latest Reminder of Blazers' Ownership Problem
Not sending broadcasters on the road undoes much of the goodwill the Blazers have worked hard to rebuild.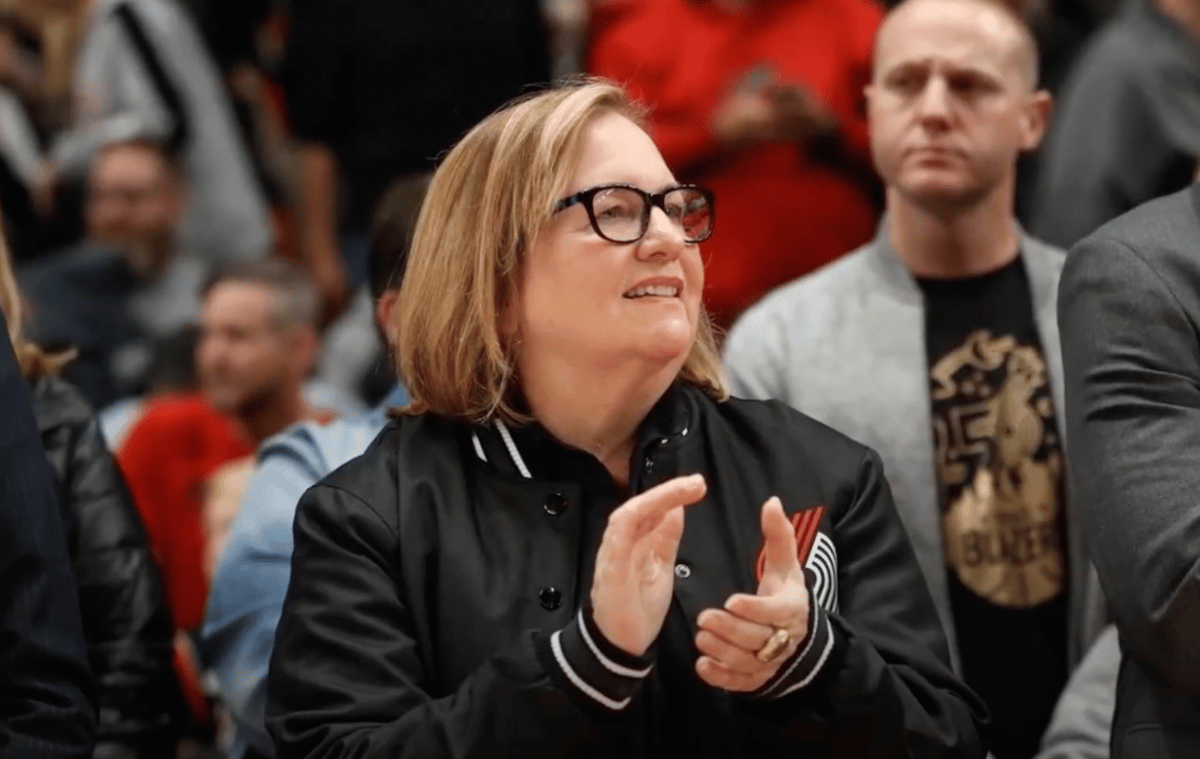 Things were going so well.
Before the middle of last week, the prevailing sentiment around the Trail Blazers, and their fans, was cautious optimism. Last season wasn't fun for anybody, but things are looking up. Certain people who needed to be gone are gone. The new front office gets it. The team is improved. Everything is great.
That is, until word got out last week that the Blazers are planning not to send their television and radio broadcast teams on the road and will instead make them call games off a monitor. A strategy that made sense during the pandemic but now just scans as cheap, especially given they're apparently the only team planning to do it.
Reactions were not kind. I wrote about it here, and so did my highest-profile local media colleagues, John Canzano and The Oregonian's Bill Oram. Local radio crushed them for it. Everyone who qualifies as a "celebrity fan" tweeted about it. The r/Ripcity subreddit was flooded with suggestions of more ways for ownership to cut costs.
You don't need me to tell you it's an objectively terrible idea in every way. It's unfair to the team's talented broadcasters, it's unfair to the fans who pay for cable or streaming packages expecting the best product they can get, and it just makes the Blazers look like an unserious organization after a lot of good people who work there have spent so much time and effort trying to undo that image.
The Blazers' public reputation has had a rough 12 months. The handling of the Chauncey Billups hire and the disastrous press conference that followed; the deal with ROOT Sports that left fans unable to watch the games on most major streaming providers; the investigation and eventual firing of president of basketball operations Neil Olshey for violating the team's code of conduct; the abrupt resignation of president and CEO Chris McGowan during the Olshey investigation; assistant coach Milt Palacio's indictment in a federal insurance-fraud case; and, of course, Damian Lillard missing most of the season recovering from an abdominal surgery, leading to a teardown of the roster, the trade of CJ McCollum and a 27-55 record, their first trip to the lottery in nine years.
The organization has gone to great lengths to make amends to fans after all of that. New general manager Joe Cronin and president of business operations Dewayne Hankins have been much more transparent with the public and willing to admit when they get things wrong than the old regime ever was. In his first offseason, Cronin has undoubtedly improved the roster, bringing in Jerami Grant in a trade and Gary Payton II in free agency. He's made smart, forward-thinking front-office hires like Mike Schmitz and Sergi Oliva. The younger half of the roster just won the Summer League championship, and fans are excited about rookies Jabari Walker and Shaedon Sharpe. Lillard is fully healthy for the first time in several years and just signed a long-term extension, finally quieting the noise about his future in Portland. With one month to go before training camp, the vibes are good.
They were, anyway. Until this reminder that all of these positive changes will be nothing more than half-measures as long as the current ownership remains in place.
@trailblazers (Twitter)
It's all to reassure the public that everybody's on the same page. That you, the paying customer and the fan who loves this team more than anything, are still the number-one priority. That even though the owner of the team hasn't given one interview or press conference to address the public in the nearly four years since she took over following her brother's death, she still has the Blazers', and your, best interests in mind.
How do you square that message with the one this broadcasting move sends? There's no rationale for it beyond the Vulcans saving a few bucks ahead of a sale they insist is not happening. Feel however you want to about the late Paul Allen, but he was always willing to write a check if it improved the Blazers' on-court or behind-the-scenes product. This would never have happened under his watch.
News of the scaled-back broadcast plans first broke when Dwight Jaynes and Chad Doing discussed it last week during their show on the team's official radio station. When even the state-approved media outlets are calling you out for cutting corners at the expense of the fans, you've messed up.
They know it, too. The email statement Hankins gave me last week when the story blew up included the lines "We haven't made a permanent decision either way on traveling our broadcast teams" and "If we decide not to travel and we think there's a loss of quality for the fan or in our broadcast team's ability to do their job, we'll react accordingly." It's clear they're already walking it back.
It's unfortunate that Hankins has been left to take the hits publicly for this mess. I know him pretty well and have always found him to be a smart, reasonable guy who "gets it" when it comes to what fans want. It's hard for me to believe this was his call, or that he really thinks not letting the broadcasters travel will make the TV product better. But sometimes that job involves falling on the sword for unpopular ideas when his bosses won't talk to the media, or the public, at all.
My prediction, not based on any new intel but just on how unanimous the public outcry has been, is that they'll reverse this decision and the broadcast crew will travel with the team after all. For how little money they're actually saving by keeping the broadcasters off the road (remember, the announcers travel on the team plane and stay at the team hotel), it will be a no-brainer and an easy PR win to say "our bad" and let them do their jobs properly.
I don't think they fully anticipated how upset fans would get over this. But that's part of the problem—Blazers ownership since Paul Allen's death doesn't know or care how people in Portland feel about this kind of stuff. An ownership group that's as engaged and committed as the Vulcans want you to think they are wouldn't try to pull this kind of move to shortchange fans just to save a little money.
A lot of things in the organization have changed for the better since early December. But this latest, completely self-inflicted controversy just serves as a reminder that all of those improvements are surface-level until the change comes at the very top.