Discover more from The Rose Garden Report
Comprehensive, independent coverage of the Portland Trail Blazers and the NBA from veteran beat reporter Sean Highkin.
Over 4,000 subscribers
Chauncey Billups Nominated for Naismith Hall of Fame
Former Blazers players Buck Williams, Maurice Lucas and Pau Gasol were also on the extended list of nominees announced Wednesday.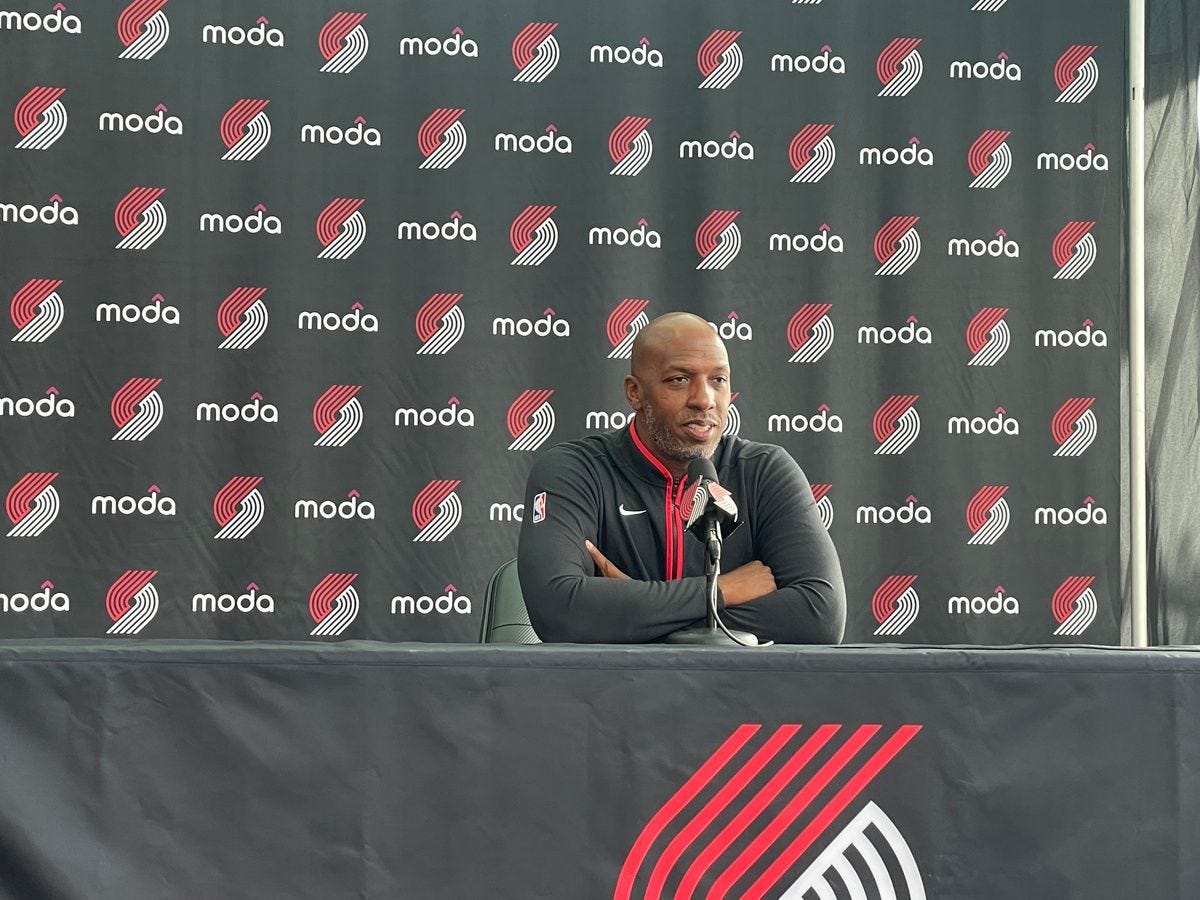 There are only two Finals MVPs in NBA history who are not in the Naismith Hall of Fame. One is Cedric Maxwell, who won it with the Celtics in 1981. The other is Trail Blazers head coach Chauncey Billups.
Billups is on the list of nominees released Wednesday afternoon, along with 36 other men's players, coaches and officials and 10 women. It's his sixth nomination—he's made the list every year since he became eligible in 2017, but has never received enough votes from the committee to earn induction.
That will likely not change this year based purely on the number of first-time nominees who appear to be locks for first-ballot induction. These names include Dirk Nowitzki, Dwyane Wade, Tony Parker and Pau Gasol. Players that are seen as "borderline" cases, as Billups is, have a hard time gaining induction in years where there are that many no-brainer candidates on the ballot.
The Rose Garden Report is a fully independent, reader-supported publication. Purchasing a premium subscription unlocks exclusive content and helps make the coverage of the Portland Trail Blazers the best it can be.
Still, a Finals MVP, five All-Star selections and three All-NBA selections give Billups a solid case to be worthy of induction. One of Billups' teammates on the 2004 Pistons title team, Ben Wallace, was finally inducted in 2021 after four years of eligibility. If it took Wallace, one of the most dominant defensive big men of his era, that long to be inducted, it may be a little longer for Billups. I predict he will get there eventually, though.
(This is where it's worth pointing out that the Naismith Hall of Fame has by far the most opaque and secretive selection process of any of the major American sports Halls of Fame. Everyone knows who's in the voting body for the baseball and pro football halls; the basketball process is a closely guarded secret.)
Two beloved former Blazers players, Buck Williams and Maurice Lucas, are also on the list of nominees released Wednesday. Both are highly unlikely to be inducted. If you want to get technical, Gasol was on the Blazers' roster at the beginning of the 2019-20 season but never played due to a foot injury and was waived a month into the season. He never played in the NBA again and announced his retirement in October of 2021.