Discover more from The Rose Garden Report
Comprehensive, independent coverage of the Portland Trail Blazers and the NBA from veteran beat reporter Sean Highkin.
Over 4,000 subscribers
Blazers Lose Damian Lillard, Undefeated Status
Lillard suffered a right calf strain during Wednesday's loss to Miami.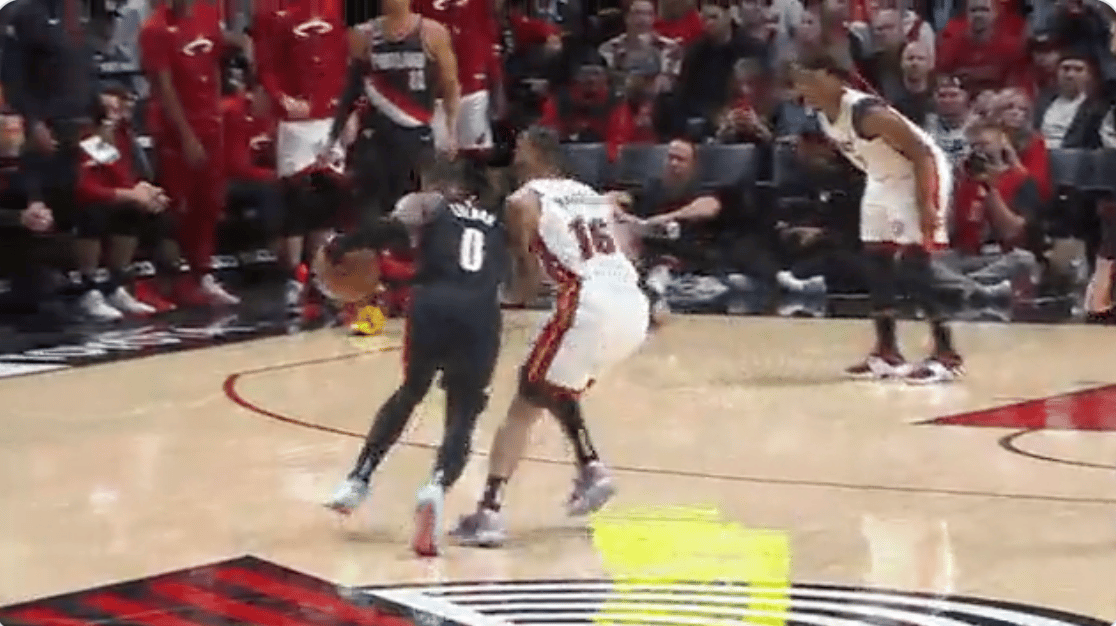 The good news is that the Trail Blazers' first bit of adversity in a storybook first week of the season couldn't have come at a better time.
On Wednesday night, Portland lost its undefeated status with what ended up being a 21-point blowout loss to a Miami Heat team that mucked things up defensively, got the Blazers off their disciplined, no-fouling game and knocked down shots. They also lost Damian Lillard, at least for the night and almost certainly for Friday's game against the Rockets, too.
In the third quarter, Lillard hit a three over Heat forward Caleb Martin and in the process aggravated a right calf that had been feeling tight all day. It flared up, and Lillard quickly asked out of the game.
Orlando Sanchez

@orlandokgw
Tough to tell when or what caused it, but Lillard wincing when he put pressure on right side
He went to locker room.
📽️ ROOT/Trail Blazers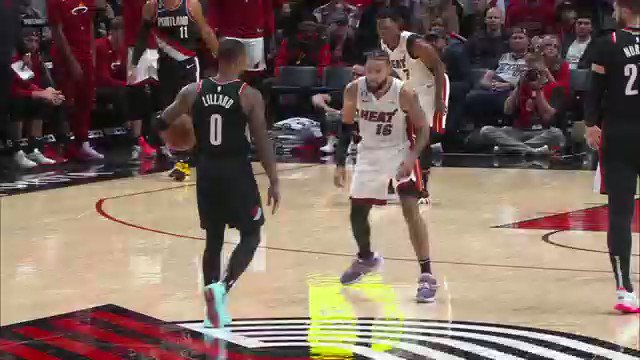 Oct 27, 2022
63 Likes   7 Retweets   6 Replies
"I went back on defense just to see how it would feel, and the next time running up the court I did another move and I just felt how tight it was," Lillard said afterwards. "It wasn't like something happened, it was just like, 'Let's just get it off the court and see what's going on.'"
The Rose Garden Report is a fully independent, reader-supported publication. Purchasing a premium subscription unlocks exclusive content and helps make the coverage of the Portland Trail Blazers the best it can be.
Portland trailed 79-70 when Lillard left the game; that was the closest it ever got after that. Things unraveled from there and Chauncey Billups pulled the plug and emptied his bench with just under eight minutes left in the fourth quarter.
Here's the silver lining: Even if Lillard misses Friday's game against the Rockets—a near certainty—the Blazers have a highly unusual four-day gap between that game and their next game, at home on Wednesday against Memphis. And that Houston team has been one of the league's worst through the first week of the season, as expected. As opponents for the Blazers to match up against without their best player are concerned, they couldn't have drawn a better one. And Lillard didn't seem to think he'd be sidelined much beyond that. In fact, when he was asked if he was getting an MRI on the calf, he laughed at the question.
"Honestly, if this was a playoff game, I would have played," he said. "It would have been tight and uncomfortable, but I would have played. If that gives you any indication of how concerned I am now or would have been."
When Lillard went back to the locker room to have his leg looked at by the medical staff, he told them to just re-tape the calf and let him go back in. They shut him down. Even his willingness to accept that is something that's changed from his younger days. But after missing most of last season to address a nagging abdominal injury, he's learned to take the long view.
"My perspective has changed," Lillard said. "I want to be in it for the duration, the long haul of the season. And it's early. We've gotten off to a good start. Things feel good. I haven't felt this good since my second or third year. Everything I did this summer is just adding up. I feel fast, I feel strong, I don't get tired. And I don't want to lose that. So I've got to be patient and not get ahead of myself."
The loss and Lillard's exit put a damper on what had been a near-perfect start to the Blazers' season. The timing of the injury is fortuitous, all things considered, and Lillard feels good about the foundation that they built leading into Wednesday.
"We've got to keep our same type of energy," he said. "I told our team after the last game, 'We're gonna lose at some point.' But the most important thing is being able to hold onto the energy that we've created. Now it's time to do that.
"We'll be OK. It's one of those things where if we can't be OK in these moments, then who are we for real? It's unfortunate, but it happens. We won't be the first or the last team to have something like this happen."