Discover more from The Rose Garden Report
Comprehensive, independent coverage of the Portland Trail Blazers and the NBA from veteran beat reporter Sean Highkin.
Over 4,000 subscribers
The Rose Garden Report Podcast, Episode 8: Breaking Down Joe Cronin's 1080 The Fan Interview
Brandon Sprague joins the podcast to discuss his interview with the Blazers' GM.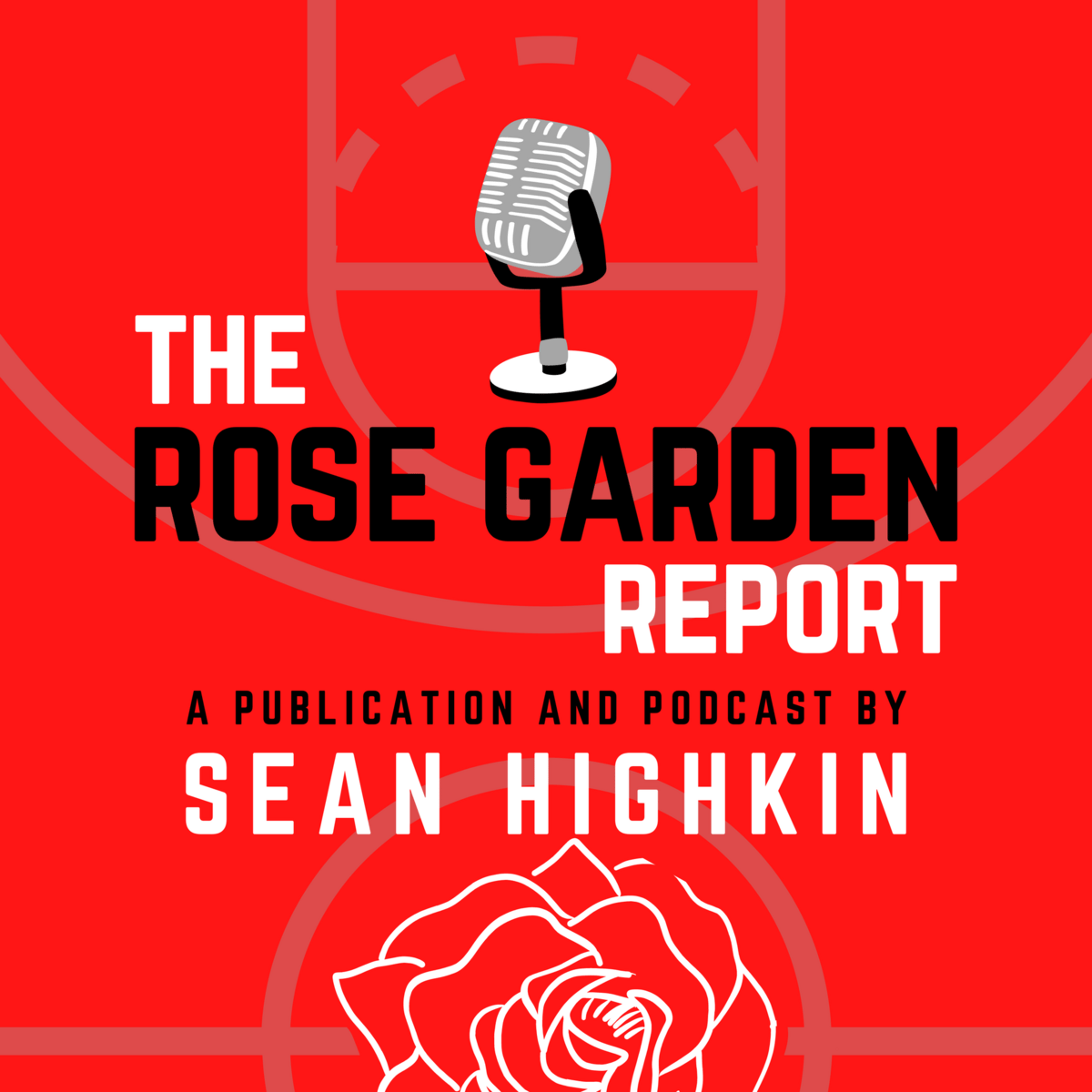 The podcast is back and I'm joined by Brandon Sprague, who interviewed Blazers general manager Joe Cronin this week on his show on 1080 The Fan. We get into the significance of the team's GM being willing to go on local radio, as well as some of the topics Brandon discussed with Cronin including the Mike Schmitz hire, the team's size issues and rotation questions and the possibility of a G League team.
Listen below or get it on your preferred podcast platform.
Joe Cronin Addresses the State of the Blazers (with Brandon Sprague) by The Rose Garden Report: A Portland Trail Blazers and NBA Podcast
Sean Highkin (@highkin) is joined by Brandon Sprague (@BrandonSprague) of the Jacked Ramsays podcast and 1080 The Fan's Dirt & Sprague. They get into Brandon's radio interview with Joe Cronin and the importance of media transparency (2:00), the Blazers' hire of Mike Schmitz and the organization's new focus on international scouting (14:30), Cronin's hints about the roles Shaedon Sharpe and Jabari Walker could have in their rookie seasons (25:20), the Blazers' size issues (33:15), Nassir Little's role (41:45), and the possibility of the Blazers getting a G League team (46:15). Subscribe to the Rose Garden Report newsletter at rosegardenreport.beehiiv.com.
https://anchor.fm/sean-highkin/episodes/Joe-Cronin-Addresses-the-State-of-the-Blazers-with-Brandon-Sprague-e1litnr
Apple: https://podcasts.apple.com/us/podcast/the-rose-garden-report-a-portland-trail-blazers/id1630616150
Spotify: https://open.spotify.com/show/4Nji1FSP94gaMQnJmHY2Mq
Google Podcasts: https://podcasts.google.com/feed/aHR0cHM6Ly9hbmNob3IuZm0vcy85YWQ5YzU1Yy9wb2RjYXN0L3Jzcw?sa=X&ved=0CBoQ27cFahcKEwj45oDcosr4AhUAAAAAHQAAAAAQLA