Discover more from The Rose Garden Report
Comprehensive, independent coverage of the Portland Trail Blazers and the NBA from veteran beat reporter Sean Highkin.
Over 4,000 subscribers
PODCAST: Mirin Fader on Greg Oden
Bestselling author and Ringer feature writer Mirin Fader discusses her latest story on Greg Oden.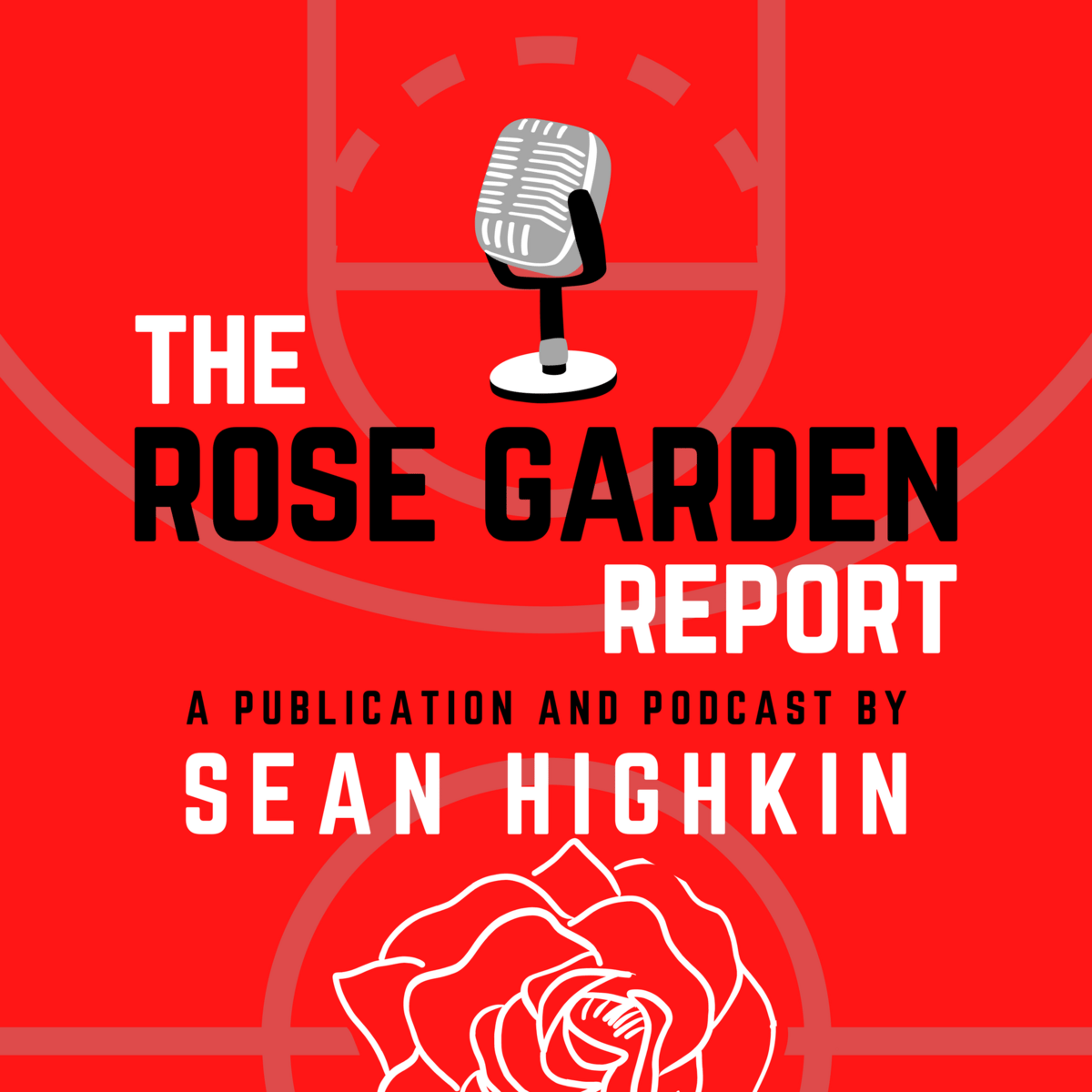 I'm very excited for this episode of the podcast. If you have any knowledge of the modern sportswriting landscape, you know who Mirin Fader is—currently a staff writer at The Ringer, formerly a colleague of mine at Bleacher Report and the author of Giannis: The Improbable Rise of an NBA Champion. I've never had a New York Times bestselling author on the show before, so we can check that off the list now.
Mirin and I have been friends for a long time, and I've been waiting for her to write something Trail Blazers-adjacent so I'd have an excuse to bring her on. This week, she published an incredible profile of Greg Oden that details the personal lows he hit after injuries cut short his NBA career, as well as his recent rebirth and rediscovery of basketball joy as an assistant coach at Butler University. It's worth reading, especially for Blazers fans who still think about what those teams with Oden, Brandon Roy and LaMarcus Aldridge would have been if Oden and Roy had stayed healthy. It's great to see that Oden is in a happier place in his life now.
We talked about her story on Oden, how it came together and what she took away from it. I also asked her about a story she wrote in 2018, when we were both at B/R, about Nassir Little struggling to live up to the hype in his freshman season at North Carolina, which was a piece I revisited when the Blazers drafted Little the following June. This is a great conversation that I think you'll all enjoy.
Audacy: https://go.audacy.com/rhgLmxS2Cvb
Apple: https://podcasts.apple.com/us/podcast/the-rose-garden-report-a-portland-trail-blazers/id1630616150
Spotify: https://open.spotify.com/show/4Nji1FSP94gaMQnJmHY2Mq
YouTube: https://www.youtube.com/@rosegardenreport