Notes, Thoughts and Takeaways From Trail Blazers' Exit Interviews
Joe Cronin, Chauncey Billups and Portland's most important players spoke to reporters following the end of the regular season.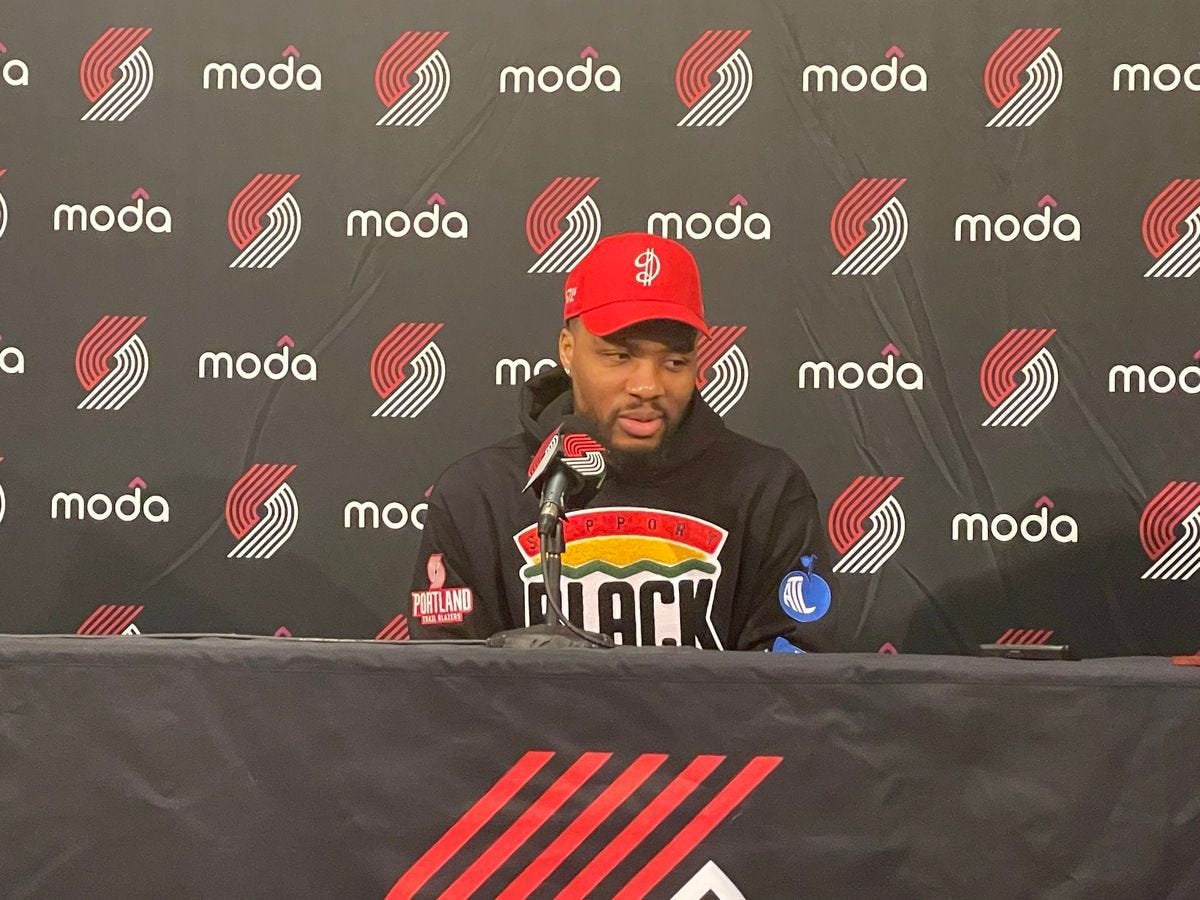 PORTLAND, Ore. — Say this for the end of the Trail Blazers' season: it was efficient.
The officiating crew working the Moda Center on Easter Sunday afternoon understood the assignment and didn't drag out the Blazers' 56-point blowout loss to the Warriors with a parade of free throws or any video reviews. Fans were in and out in less than two-and-a-half hours.
Afterwards, the team's media-relations staff did us beat writers a solid, taking advantage of the early start time and knocking out exit interviews so everyone could start summer vacation. General manager Joe Cronin and head coach Chauncey Billups conducted their end-of-season press conferences on Sunday, as did the team's five most important players: Damian Lillard, Jusuf Nurkic, Anfernee Simons, Jerami Grant and Shaedon Sharpe.
The headline from the day is the pressure Cronin is under this summer to make good on his promise to give Lillard a real chance to contend. But there was plenty more that was discussed in Sunday's exit interviews that's worth unpacking.
Damian Lillard's patience, or lack thereof
This is the only thing that really matters, at the end of the day. Nothing Lillard said on Sunday is out of step with what he's been saying since the season went sideways in December.
"I see a road to what we could do," he said. "But it's a difference in, 'We can do this and we can do that' and actually doing it."
The Blazers were in a similar position last summer. Leading up to the draft, after swinging the trade for Grant, they pursued O.G. Anunoby by dangling the No. 7 overall pick. Toronto's asking price of other players ultimately proved too high and Portland instead decided to keep the pick and take Sharpe. Lillard wasn't thrilled at the time that they decided not to truly go all-in on making win-now moves, but getting Grant was enough to keep him happy, and Grant proved to be a great fit. (More on this in a bit.)
This post is for paid subscribers