Where Every Trail Blazers Player Stands Heading Into a Crucial Offseason
Who will be back? Who might be on the trade block? Breaking down the entire roster going into the summer.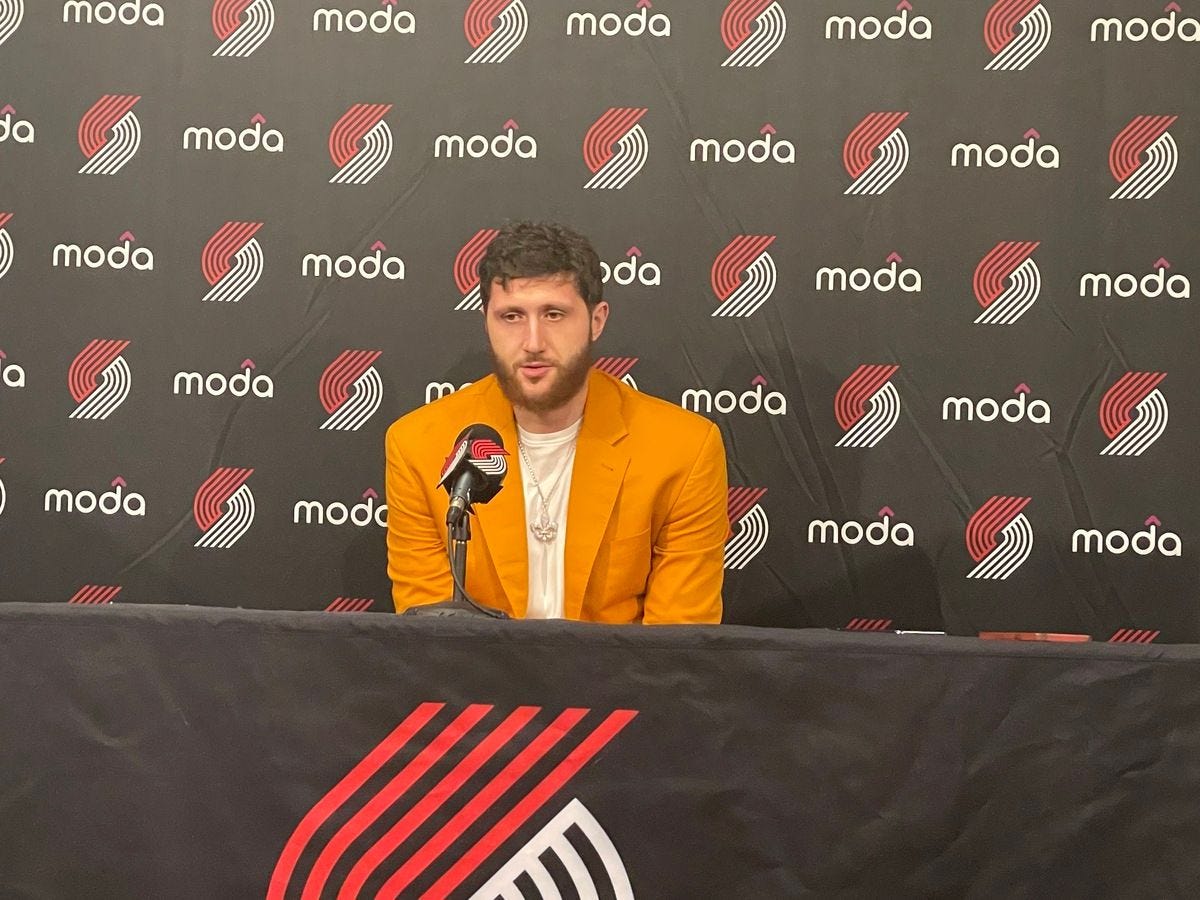 The Trail Blazers' roster will be different next year. It has to be, after a 33-49 finish and a second straight trip to the lottery.
General manager Joe Cronin has telegraphed his ambitions of making a big trade to build a contender around Damian Lillard, and that trade will have to involve some of the current roster. They also have free-agency decisions to make on some key players and some of the younger pieces they brought in at the deadline.
With just over two months to go until free agency opens on June 30, it's worth taking a look at all 17 players on the roster, where they stand going into the summer and whether they might be a part of the plans going forward, based on what I know and what I've heard.
Damian Lillard
2022-23 Stats: 58 games, 36.3 minutes, 32.2 points, 4.8 rebounds, 7.3 assists per game, 46.3 FG%, 37.1 3P%.
Contract Status: $45.6 million in 2023-24, $48.7 million in 2024-25, $58.5 million in 2025-26, $63.2 million player option in 2026-27.
Not much to say here. Lillard had one of, if not the best season of his career and is still as good as he's ever been after missing most of last season to recover from a core muscle surgery. He'll be the focal point of the entire organization until he decides not to be, and there's—still—no indication that's imminent, no matter how many national podcasts and debate shows try to speak it into existence.
Cronin has not hidden that his entire objective in the next year is to put the best team around Lillard possible. We'll see if that effort is successful, and if it's not, the conversation could change. But the bottom line is Lillard has shown beyond all doubt that he's still very much worth franchise-player commitment going into his age-33 season.
Jerami Grant
2022-23 Stats: 63 games, 35.7 minutes, 20.5 points, 4.5 rebounds, 2.4 assists per game, 47.5 FG%, 40.1 3P%.
Contract Status: Unrestricted free agent.
This post is for paid subscribers