Breakups are Never Pretty
Unpacking the fallout from Damian Lillard's contentious exit from Portland.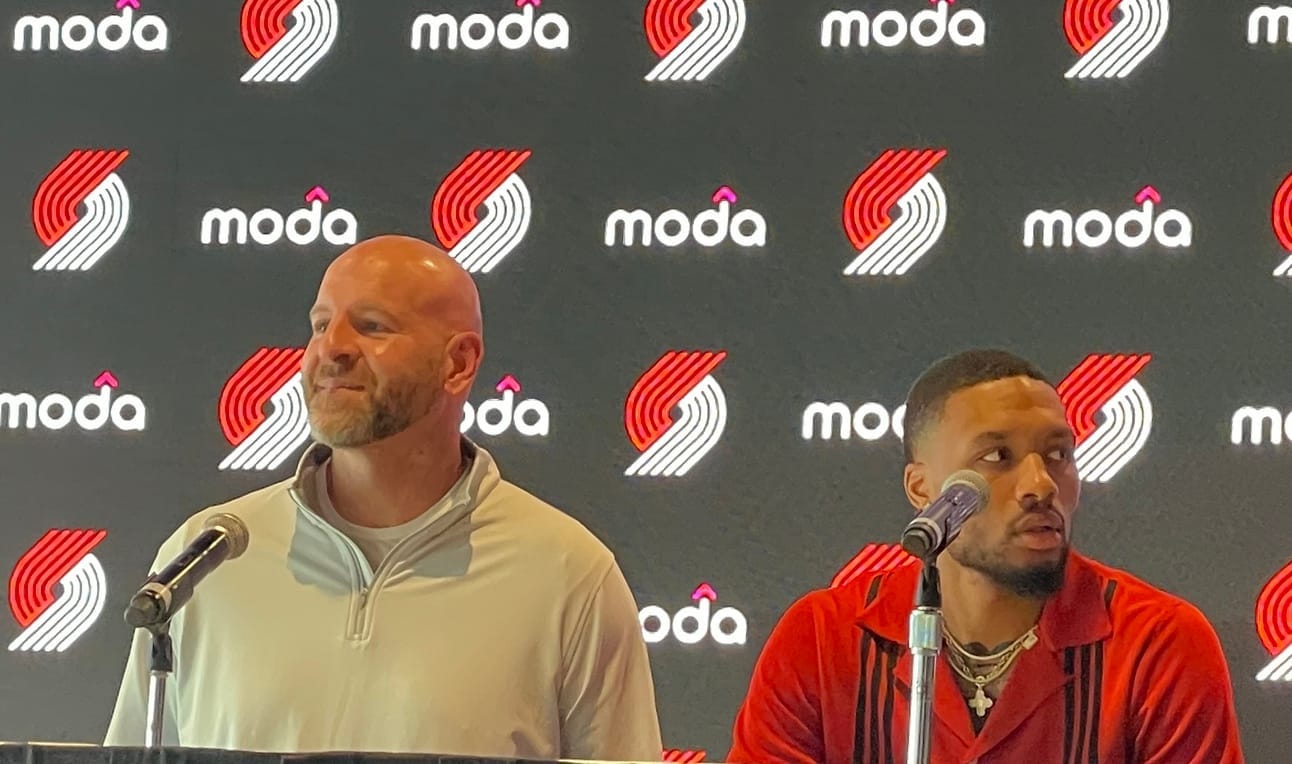 Even before the story published, the omission from the thank-you letter was glaring.
Damian Lillard's three-tweet, nine-slide, small-print farewell message to Portland and the Trail Blazers thanked 39 people by name. These included former coaches, teammates, behind-the-scenes team staffers, media members (including me, which was a bit of a surprise), owner Jody Allen and dozens of others.
The one name missing from the exhaustive list of thank-yous was the person who 24 hours earlier made the trade sending Lillard to Milwaukee: general manager Joe Cronin.
That snub was just a warning shot for the story published on Bleacher Report minutes later by Chris Haynes, Lillard's closest media confidant dating back to his rookie season in Portland. In a new interview, Lillard detailed his complete lack of communication with Cronin this summer following his July 1 trade request.
Cronin hasn't spoken to reporters since a July 10 press conference in Las Vegas where he admitted he "failed" in building a contender around Lillard but stressed patience in getting a trade done. He's expected to talk this coming Monday at media day. Amid the intrigue around Scoot Henderson, most of the attention will be on the breakup between the franchise and its all-time leading scorer, which has now become much more public than either side hoped it would.
Like all breakups, especially in relationships this long, this one is complicated. Lillard and Cronin are two people that are more similar than they are different. It's why they were as close as they were until the weeks leading up to the draft in June, but it's also why the partnership ended the way it did.
This post is for paid subscribers